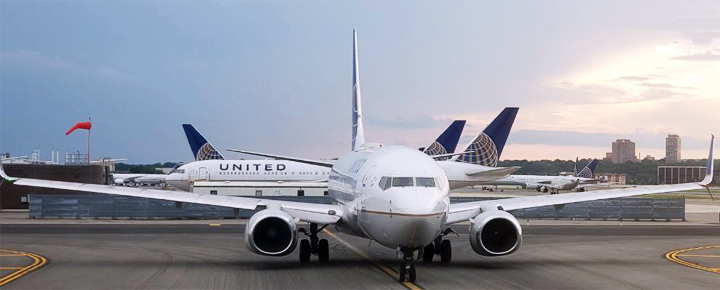 Some passengers on United Airlines' flight 363 from Newark to Honolulu ended up getting the equivalent of a free vacation and then some last week, when an unplanned change of equipment resulted in the company needing to reassign premium seats.
The flight was to have been on a Boeing 777 aircraft, but was instead changed to a Boeing 767. The smaller plane accommodates fewer Polaris first class seats. The downgrade offered was to Economy Plus premium seating, which meant giving up the lie flat seats those customers paid for on the 11 hour flight.
$10,000 travel vouchers were reportedly issued to nine passengers who were willing to accept the downgrade and the compensation offered. The cost of flights on that route normally run from about $1,150 to $2,500 each way in first class, depending on day and season.
"Occasionally we have to change aircraft at the last minute and when that happens, we try to do the right thing and make the impact to customers as minimal as possible." — Maddie King, UAL.
While the cost to United was considerable at an unconfirmed $90,000, it may still have been a good business decision in terms of positive customer relations. In addition, the company didn't need to re-accommodate those passengers and pay for other expenses had they been bumped.
Bad PR haunted United following a serious prior bumping incident.
In 2017, you'll recall that a passenger was injured after being forcibly taken from a fully boarded oversold flight. The doctor, who was traveling to see a patient, would not accept voluntary bumping. United had Chicago security officers remove him. During the event his face struck an armrest and he was pulled unconscious through the aircraft. The bizarre event went viral on social media. Thereafter the airline settled with the passenger although the terms were never revealed. Safe to say that cost United a lot more than $90,000.
Do you have a bumping/compensation experience to share?
Our biggest paydays were 1) a free upgrade to first on United Airlines from LA to Honolulu, when we were the last to board. And 2) $600 per person cash for a flight that was 4 hours late when returning to Hawaii from the UK (UK compensation rules were in effect).
Beat of Hawaii photo at Newark Airport.
Disclosure: We receive a small commission on purchases from some of the links on Beat of Hawaii. These links cost you nothing and provide income necessary to offer our website to you. Mahalo! Privacy Policy and Disclosures.