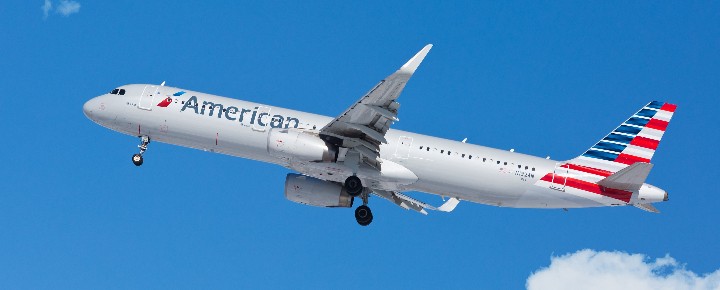 A new plane took to the sky 7,500 miles from Hawaii today, yet it was just a short distance away in our minds. Why? Because the new Airbus A321XLR will make new Hawaii routes possible that have never been on the table. These routes could include nonstop service from the east coast to neighbor islands.
If the plane looks very familiar, it is. That's because its sister, the A321neo, is Hawaiian Air's narrow-body flagship. But there are big differences between these two variants, as you'll see below. Many new Hawaii flight opportunities may be about to open.
Airbus, together with their U.S. airline launch partners American Airlines and United Airlines, will use these planes for new nonstop routes to and from Hawaii that are only feasibly served by this new generation of ultra-long-range single-aisle airliners. While both American and United initially plan for the planes to be used for international routes, these are a perfect fit for Hawaii that we can guarantee neither of them will miss. They're less likely to be seen, however, on domestic routes other than to Hawaii.
American Airlines is U.S. launch partner.
American had been planning to receive its first XLR delivery by 2023, now delayed until 2024, and it'll enter service soon thereafter. Hawaii-centric United Airlines is set to take delivery starting in 2025. So we won't need to wait very long to see these in the Hawaiian skies.
While American has said its primary focus is set on Europe and South America for the plane, Hawaii will undoubtedly be part of its plans. It looks to fit a premium mold, well-suited to Hawaii flights, and will amenities like aisle-access, lie-flat business seats (1×1), a true premium economy cabin (2×2), as well as economy (3×3). American plans to take delivery of 50 of these novel planes in the next 3 years.
United Airlines' unique plans will also include Hawaii.
The largest purveyor of airline seats to Hawaii remains United Airlines. So it should come as no surprise that this new plane will be huge for them, and you'll definitely be seeing it show up here in the islands. United will introduce an entirely new Polaris lie-flat business suite on the aircraft with direct aisle access, and will, for the first time port its "Premium Plus" cabin to a narrow-body plane. That cabin (albeit on a different aircraft, is pictured below).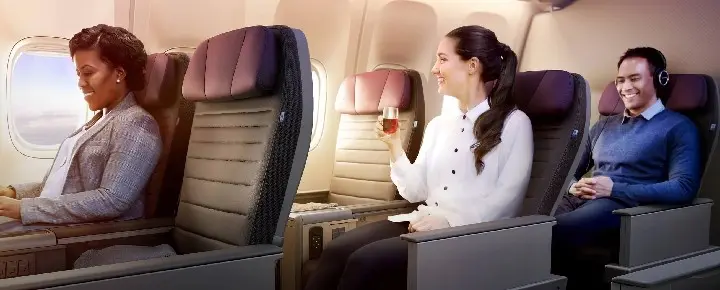 Unique A321XLR opens world of new Hawaii routes.
Airbus has its focus for the plane set on "thin routes" that are longer distances than are being served by current generation aircraft. The last somewhat comparable airliner was the now-antiquated, fuel-guzzling Boeing 757. That was capable of flights up to 3.9k nautical miles, whereas the A321XLR can fly 4.7k nautical miles, opening up literally a world of other Hawaii flight possibilities. The A321neo, by comparison, can travel about 4k nautical miles. The XLR will fly 15% greater distances than any other narrow-body plane.
Airbus sees the places as helping passengers fly, to Hawaii, for example, without requiring connecting flights to cities that can take advantage of wide-body planes. So, for example, current twin-aisle routes include Chicago, New York, and other distant cities. But until this, they have required far more expensive to operate and challenging to fill widebody planes. That's precluded highly desirable routes, especially to the neighbor islands.
What's your take on single aisle aircraft on very long routes?
In the new Hawaii travel paradigm, visitors clearly want nonstop routes to the islands. For example, United flies nonstop from Denver to Kauai and Kona, which means there's no connecting flight on the west coast. It's 7 hours of pure convenience. We expect to see more of this from distant cities with the new plane.
And in today's more luxury-oriented Hawaii travel market, non-stop flights, together with varied premium options, seems to be what people want. The A321XLR will be outfitted in new ways for single aisle planes with premium seating to make the trip more enjoyable.
Your editors both love Hawaii flights on widebody aircraft. On the other hand, changing planes, especially given all the current Hawaii flight delays and cancellations, isn't something we cherish. This will be a tough decision.
Where might 321XLR American Airlines Hawaii flights depart?
Possible American Airlines 321XLR Hawaii runs include flights to Honolulu, Maui, Kauai and Kona from their hubs at Dallas, Charlotte, Miami, Philadelphia, Washington DC and Chicago, for example.
Where might 321XLR United Airlines Hawaii flights depart?
United has a different set of Hawaii routes possible. These include flights to Honolulu, Maui, Kauai and Kona from their hubs at Chicago, Denver, Houston, Newark and Washington D.C.
Disclosure: We receive a small commission on purchases from some of the links on Beat of Hawaii. These links cost you nothing and provide income necessary to offer our website to you. Mahalo! Privacy Policy and Disclosures.