If you like Kona coffee as much as we do, this will pique your interest. It's long been true that stores in Hawaii would sell coffee labeled Kona but were blends containing as little as 10% of the legendary bean. Also, some companies sold coffee labeled Kona that may have contained none whatsoever.
A number of companies have agreed to preliminary settlements in a class-action lawsuit filed by Kona Coffee farmers for misrepresentation. Those paying up include Kroger, Safeway/Albertsons, and Hawaiian Isles Kona Coffee Company.
The latest settlement, from a class action suit filed four years ago by the farmers, has resulted in more than $21M in relief. Also in place as a result of the lawsuit are requirements for the future labeling, marketing, and sale of any products named Kona.
Following the latest settlement, ABC Stores is up next.
In the latest agreement, L&K Coffee/Magnum Coffee Roastery agreed to an additional $6.15M settlement in US District Court. That marks the 12th settlement in this landmark lawsuit.
At this point, it is believed that only two remaining defendants exist: Muldavi Corp, a Hawaii company selling Kona-labeled coffees, and Hawaii's ABC stores, Muldavi's primary retail outlet.
Laboratory testing leads to findings.
In the original settlement from 2019, lab results on testing of 19 coffees that were being sold as Kona coffee showed that there was little to no coffee in the products that emanated from Kona.
In singling out some 21 possible defendants that included both large and small companies, the Lanham Act was invoked. That is an 80-year-old trademark act that protects consumers from "false designation of origin."
The original motion, filed in Washington district court, said, "Even though only 2.7 million pounds of authentic green Kona coffee is grown annually, over 20 million pounds of coffee labeled as 'Kona' is sold at retail. That is physically impossible; someone is lying about the contents of their 'Kona' products."
Safeway/Albertsons agreed to injunctive labeling terms, among other things. It is required that the defendants show the actual percentage of Kona-product coffee on any product that has Kona labeling.
A smaller settlement was agreed to with Honolulu-based Hawaiian Isles Coffee Co., including an $800,000 settlement. It was also required to remove the word Kona from use in its company naming and to email its customers regarding the difference between Kona blend and 100% Kona coffees.
Additional settlements were Gold Coffee Roasters of Florida, a $6.1M money payment, and Cameron's Coffee/Boyer's Coffee Company, a $4.9M settlement.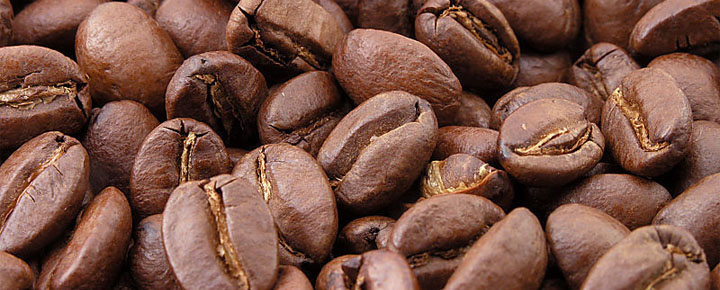 Hawaii coffee is a $50+ million a year value-added industry.
The industry here is made up of nearly 1,000 coffee farms on all of the islands. Hawaii coffee is considered rare overall, representing under 1/2% of worldwide coffee production.
Hawaii's cost structure means coffee farming can't compete with Central America or Africa. Hawaii coffees, especially Kona and Kau, are value-added, premium coffees.
If you aren't a real coffee aficionado, none of this may matter, and just seeing the name Kona may be enough. If, however, you wish to experience something unique and, in some cases, world-class in Hawaii, that is possible. When Beat of Hawaii travels between islands, trying the local coffee from each island is a great part of the trip.
Featured image courtesy of Kona Coffee Festival, which takes place November 3-12, 2023.