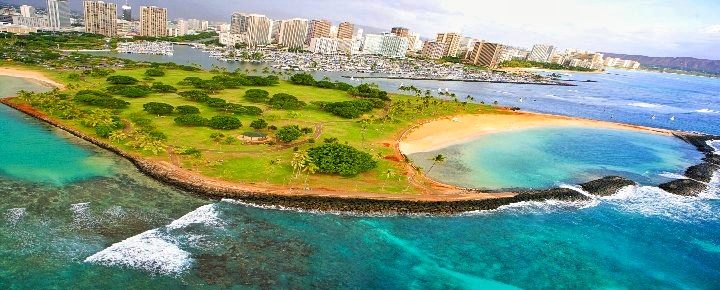 Thanksgiving is fast-approaching, and with it, the anticipation of 2022 Hawaii deals for both airfare and accommodations. We've got predictions on how that may unfold to share with you today. Hawaii travel deals this year are stretching beyond the traditional three days, and some have already begun. See that below. Get ready to be inspired to return to Hawaii again soon!
This year's deals will unfold in three parts, Black Friday, November 26, Cyber Monday, November 29, and Travel Tuesday, November 30. And we plan to be all over the deals through the upcoming holiday weekend. So please stay tuned.
Pent-up up Hawaii travel demand remains at an all-time high, so we expect Hawaii deals will be popular with travelers. Discounts will range from airfares to hotels, tours to cruises, and activities.
Hawaii airfare deals will be from the most Hawaii-centric airlines, including Hawaiian Airlines, Alaska Airlines, and Southwest Airlines. Don't rule out legacy airlines too, however. We will cover them all as it unfolds.
Hawaii Black Friday travel deal predictions.
Black Friday is always a great time to find Hawaii deals. There is a ton of demand that is about to unfold as you regain confidence and get into travel once again. Last year was a dud, shall we say, but this year should more than make up for it.
We expect Black Friday airfares to start at or below the $99 mark that has already been set, as recently as today by Hawaiian Airlines. It could even go somewhat less from most west coast cities to all islands. It isn't clear yet how much lower deals may go on that first sale day. East coast and mid-west pricing for airfares should start in the $150+ range.
Accommodation deals should be generally in the 25% range for most dates through next spring, except holidays.
Cyber Monday and Travel Tuesday deal predictions.
Come Cyber Monday, or sooner, it doesn't appear that the $99 Hawaii airfares prices will not hold up to the strong competition. Thus, we expect prices to dip somewhat further. Particulars for the cheapest Hawaii airfares could include more limited dates and availability for example, as well as promo codes. We would not be surprised to see prices from the west coast head down to the $70 range, and who knows, maybe even less.
Accommodations should dip further as well, with offers up to 40% possible. Expedia has already announced their member-exclusive savings event "bigger and better," with hotel savings of 30% or more off.
Are you waiting for Hawaii Black Friday and Cyber Monday to book your next Hawaii vacation?
Disclosure: We receive a small commission on purchases from some of the links on Beat of Hawaii. These links cost you nothing and provide income necessary to offer our website to you. Mahalo! Privacy Policy and Disclosures.