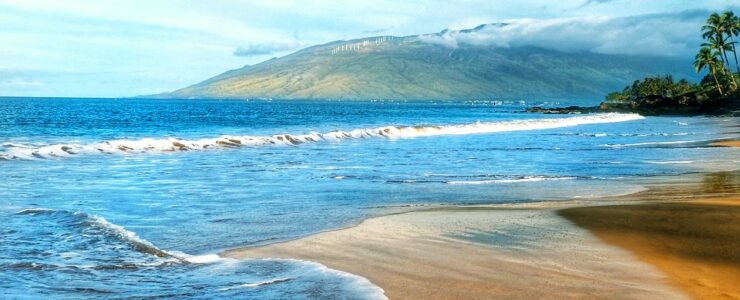 Hawaii is on a tear and today, an unexpected airline jumped to the front of new route news, which will have a big impact on visitors and those of us in Hawaii. Competition is heating up further which is always great news for Cheap Flights to Hawaii.
Air Canada announced what will be the first-ever non-stop between Montreal and Honolulu. That will be one the longest Hawaii routes from North America at 4,914 miles, which is complemented in long-distance by flights from Boston (5,095 miles), New York (4,983 miles), and Orlando (4,757 miles). The new service starts December 12, 2021. And those of us here in the islands have a chance to be there for the Fete des Neiges Montreal Snow Festival in January and February. We're feeling a strong Canadian "Eh."
We'll see how all of this plays out. For a long time, we've expected Hawaiian Airlines to try at least one Canada route. Will this be the end of that prospect?
The Boeing 787 Dreamliner will be deployed on the routes from both Toronto and Montreal.
Another new non-stop flight announced by the airline is between Toronto and Maui. That service starts on December 18, 2021. Also from Toronto, their prior Honolulu non-stop flights will resume on December 17, 2021.
And yet another new fight is from Calgary to Honolulu. In addition to that, their prior Calgary to Maui service resumes on December 18, 2021. That also opens up Banff and Jasper National Parks to those of us in Hawaii.
Vancouver flights to Honolulu, Maui, and Kona, are all restarting.
These flights not only are a boon to Canadian snowbirds. Those in some parts of the US nearby Canada also benefit. Air Canada plans to provide great connections between Europe and Hawaii too. For example, the Toronto and Montreal flights will connect in both directions with London, Frankfurt, Brussels, and Vienna.
"We know people will be excited to travel this winter, and we look forward to welcoming our customers onboard," — Mark Galardo, Sr. VP, Air Canada.
Disclosure: We receive a small commission on purchases from some of the links on Beat of Hawaii. These links cost you nothing and provide income necessary to offer our website to you. Mahalo! Privacy Policy and Disclosures.