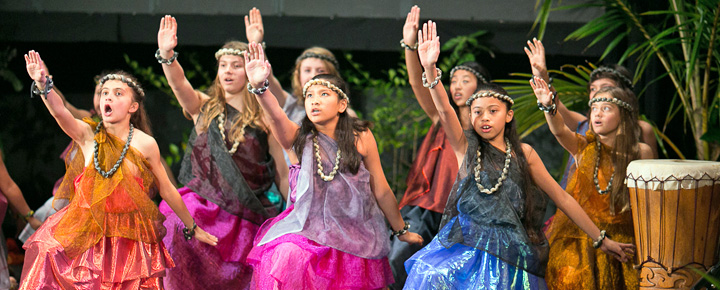 We nearly fell of our chairs the other day when Roseanne Barr comments on Hawaii demographics "I was afraid to go out, and also because when you're called a racist and you live on an island full of brown people, it's kind of terrifying." As you may know, Roseanne has a home on the Big Island.
First of all, Roseanne's comment goes against the spirit of Aloha that so many of you feel when living in or visiting the islands. And then secondly, Hawaii is one of the few places in the world where there is no racial or ethnic majority. To say Hawaii is a land of brown people completely misses our truly unique melting pot environment and its diversity.
The unmixed indigenous Hawaiian population has still not restored itself to its 300,000 pre-contact level. We thought it might be useful then to clarify the actual Hawaii demographics, quoted from US Census of 2017:
Asian: 37.8%
Caucasian: 25.7%
Mixed Races: 23.8%
Native Hawaiian/Pacific Islander (full blood): 10.2%
Black or African American: 2.2%
American Indian or Alaska Native: .2%
Hispanic or Latino: 10.5% (Note: Hispanics may be of any race, so also are included in applicable race categories)
White alone, not Hispanic or Latino: 21.9%
Many notable people were born and raised in Hawaii and have left or are currently leaving their mark on the world. Here is a short list that may include some surprises.
President Barack Obama
Bette Midler
Duke Kahanamoku
Don Ho
Ellison Onizuka (astronaut)
Tia Carrere
Bruno Mars
Nicole Kidman
Bethany Hamilton
Steve Case
King Kamehameha I
Michelle Wie
Queen Liliuokalani
Carrie Ann Inaba
Here's an even longer list of those who have called Hawaii home.
Feel free to comment with your thoughts about the warmth and generosity of people here.
Disclosure: We receive a small commission on purchases from some of the links on Beat of Hawaii. These links cost you nothing and provide income necessary to offer our website to you. Mahalo! Privacy Policy and Disclosures.