Have you ever spotted any of these rich and famous here in Hawaii like Laird Hamilton, pictured above? We have run into George Clooney at Hanalei Bay, Charo while shopping at Long's Drugs in Lihue, John Travolta and Britney Spears at the Grand Hyatt, Pierce Brosnan at Macy's, Bruce Willis at Starbucks, and Richard Chamberlain at the closed Borders Store, all on Kauai. When swimming at Hanalei in summer, we regularly pass the former estate owned by Julia Roberts and another by the late author Michael Crichton.
While many celebrities vacation in Hawaii, others make the islands their home, either part-time or full-time. Here's a partial list that came to mind. Please add others. The most recent celebrity to move here is Paul Simon, who chose Maui.
Renowned musician Carlos Santana recently sold his Kauai vacation home for about $12 million, not long after he upgraded to another nearby Garden Island property that set him back $20 million. He'd purchased the former 4k square foot Anini Bech bluff property for a mere $8 million just two years earlier, for a net of $4 million. The new home boasts over 8k square feet.
Last year, the Hawaii luxury real-estate market went nuts. There were 64 sales of more than $10 million each in just the first nine months.
Roseanne Barr (Big Island).
TV star Barr purchased a 46-acre macadamia farm with a ranch-style house sight-unseen back in 2007. Located in Honokaa, it was known as Hidden Hamakua Farm. Several years later, it was the location of the reality show Roseanne's Nuts.
Pat Benetar (Maui).
The famed rocker sold her Puuiki (Hana) Maui residence for a modest $3.2m. She purchased the land in 2000 and built the 3,300 sq. ft. ocean view home.
Glenn Medeiros (Oahu)
We are dating ourselves with this listing. Do you remember his songs from the 1980's and early 1990's? They include "Nothing's Gonna Change My Love for You" and "She Ain't Worth It." Born in Lihue on Kauai, Medeiros went on to obtain a doctorate in educational leadership at the University of Southern California and is now the president of St. Louis School in Honolulu.
Marc Benioff (Big Island).
Salesforce's founder owns property at the Big Island's Mauna Kea/Hapuna Beach Residences.
Jeff Bezos (Maui).
Amazon's founder owns a $78 million property at Maui's La Perouse Bay. Read Why La Perouse Bay Maui Attracted Highest Ever $78M Jeff Bezos Home Sale.
Pierce Brosnan (Kauai). 
The 67-year-old former James Bond star, originally from Ireland, is frequently seen around North Shore Kauai. We've run into him in passing. Brosnan has lived here for more than 15 years. Recently he said in an interview that his "home is very much here in the islands."
Jim Carey (Maui).
South Maui, specifically Keawakapu, Wailea, is the purported home to the famous actor.
"Charo" (Kauai).
Charo's real name is María del Rosario Mercedes Pilar Martínez Molina Baeza. The wild actress, guitarist, and comedian is known for "cuchi cuchi," has been a long-time resident of Haena on Kauai's north shore. She once owned a restaurant with her name there too. See a cute, albeit not great, quality old video by Charo, exclaiming her love for Kauai.
Michael Dell (Big Island).
The Dell founder is based on the Big Island at exclusive Kukio on the Kona coast near the Hualalai Resort.
Clint Eastwood (Maui).
Eastwood's home is set in highly desirable Wailea, South Maui, which he terms his adopted second home.  It sits on a secluded Palauea (White Rocks) Beach.
Mick Fleetwood (Maui).
Fleetwood Mac legend Mick purchased his Lahaina property in 2017. It is a modest 2,500+ square foot home consisting of four bedrooms, two baths, and a swimming pool. The home sits behind massive security gates.
Bethany Hamilton (Kauai).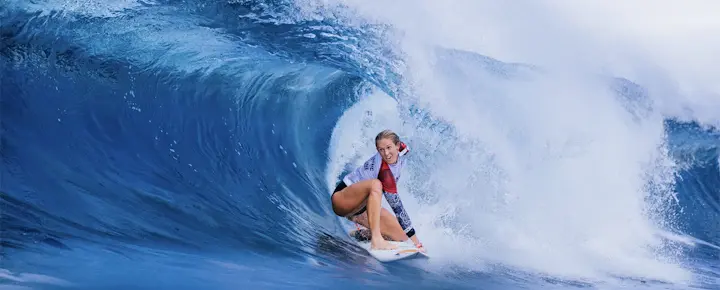 Pro surfer and writer Bethany famously survived a shark attack in 2003, resulting in her left arm being bitten. She returned to surfing in a true act of courage.
Laird Hamilton (Kauai).
Pictured at the top of today's post. The famous big-wave surfer and his wife Gabby Reece were previously associated with Maui and grew up on Oahu's north shore. Now they live both in Malibu and on the north shore of Kauai.
Kirk Hammett (Oahu)
Metallica guitarist Kirk Hammett is said to live in Honolulu. If you know what area, be sure to say in the comment section.
Woody Harrelson (Maui).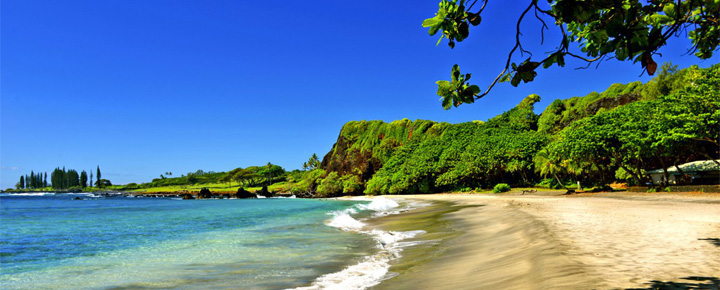 Actor Harrelson's home is located at one of our Maui favorites, Hamoa Beach, pictured above. It sits on 8.5 secluded acres with spectacular views. He has owned the ranch-land property for twenty years and later bought an adjacent piece to add to it.
Kris Kristofferson (Maui).
Like Woody Harrelson's, singer/actor Kris Kristofferson's home is at iconic Hamoa Beach, Maui. Last year Chris retired with wife Lisa to their long-time home. The Kristofferson's raised their five kids there, and are long-time community supporters.
Bill Kreutzmann (Kauai).
The longtime Grateful Dead drummer and his wife own a farm on Kauai.
Jason Momoa (Kauai and Oahu).
The Oahu-born and raised actor/model actually lives in Los Angeles, where he is said to own a home in Topanga Canyon on 10 acres. That's a lot closer to work than is Hawaii. Not long ago he was spotted visiting exquisite Kualoa Ranch on Oahu's famed north shore. There was talk he might relocate to the islands when he posted on Instagram, "ON THE ROAM needs to GO HOME." In addition, he's owned a 5.5-acre Kauai north shore property.
Matthew McConaughey (Big Island).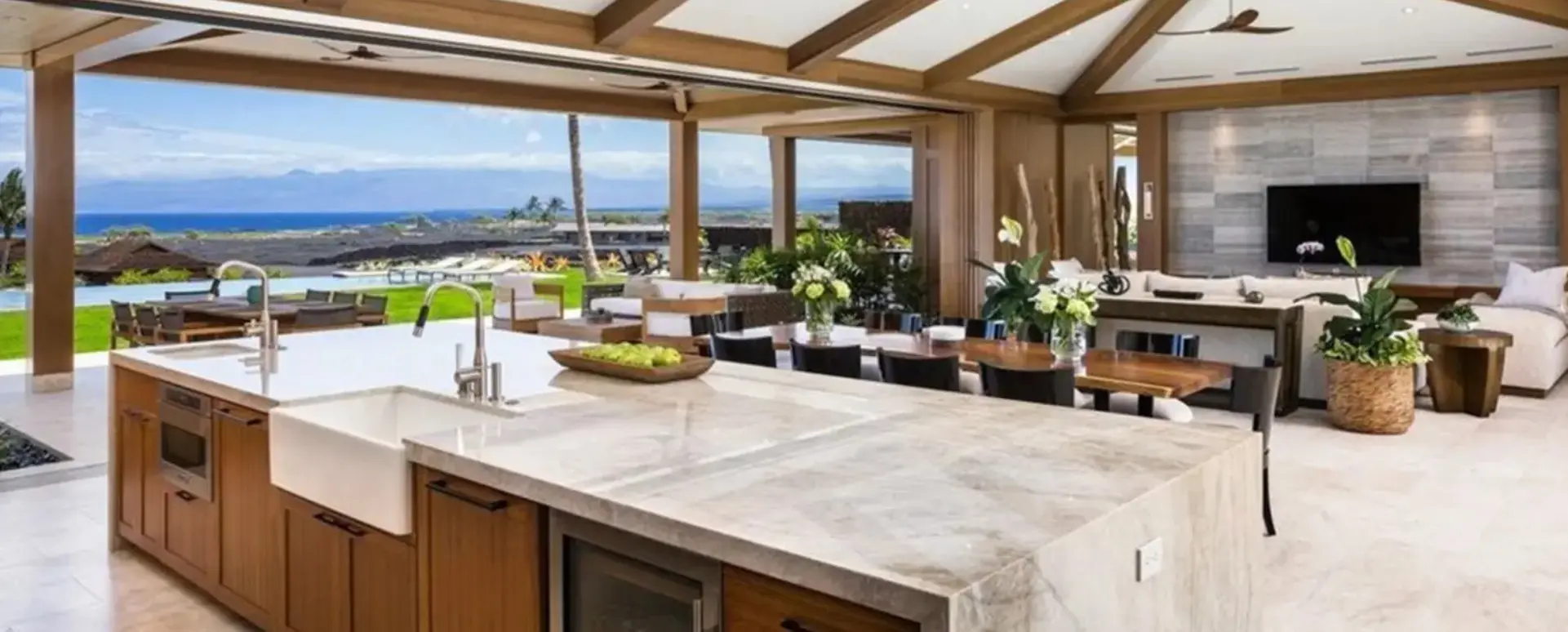 Matthew McConaughey paid just shy of $8 million for his Big Island home in 2020 pictured above from realtor.com. It's located within the exclusive Kukio Beach and Golf Club in Kona. Sitting on one acre, it has over 5k square feet of ocean-view interior, two pools, and both indoor and outdoor gourmet kitchens.
Michael McDonald (Maui).
The Doobie Brothers singer purchased his Lahaina home in 2011, but we understand it is either on the market or has been sold. It is a relatively modest sub-3,000 square foot, three-bedroom house. The property was listed at $3.85m.
Bette Midler (Kauai).
Bette Midler is long-associated with Kauai, although she hails from Honolulu. She owns a 1.4k acre parcel in Kapaa which she purchased in order to preserve it and has other property here as well, in Kilauea.
Craig T. Nelson (Kauai).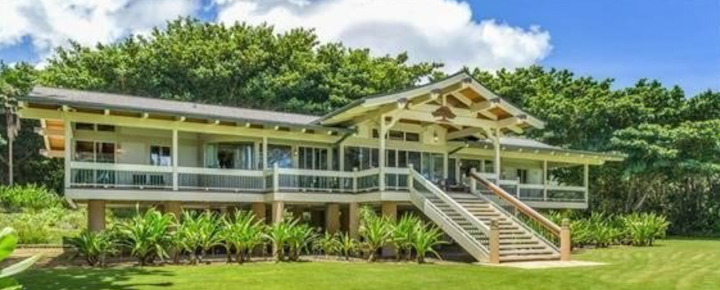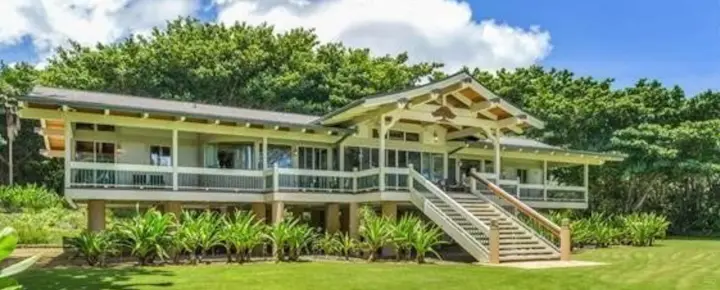 The actor and his wife not long ago sold their five-acre part-time Kauai home that was previously owned by Beach Boys' Brian Wilson. The oceanfront parcel overlooked famed Tunnels Beach.
Willie Nelson (Maui).
Willie and his wife live in Paia, on the north shore, where they are frequently seen hanging out.
Chuck Norris (Kauai).
Martial arts and acting famed Norris owns a 4k+ square foot home on Kauai's north shore. He paid $7m for the plantation-styled home when he purchased it about five years ago.
The home that was the fictional "Robin's Nest" from the TV show Magnum PI was reported last year as being considered for the new home of the past president. Obama was born in Hawaii and typically spends some wintertime holidays in the islands. He's been seen at restaurants around Honolulu and at the Mid-Pacific Country Club in Kailua. Until their prospective new home is ready, the Obamas stay in a nearby $4,500 per night rental, which may no longer be a legal vacation rental come October, at Kailua Bay.
Pierre Omidyar (Oahu and Kauai).
The reclusive eBay founder and his family moved to an oceanfront home at Kahala (Oahu) in 2006. He has also owned property on Kauai.
Julia Roberts (Kauai).
Pretty Woman star Julia Roberts and her husband, Danny Moder, sold their second property on Kauai just one year ago for approximately $20m. That was double what they paid a dozen years earlier. The home is perched on 8.3 acres and located on Kauai's north shore, near the end of the road and nearby the Lihamuli Garden/National Tropical Botanic Gardens. Five years ago, Roberts sold her other Kauai property, on Weke Road, oceanfront at Hanalei Bay. That 3,792-sq. ft. home sits on two acres. It was sold to "The Bachelor" creator Michael Fleiss for $16m.
Todd Rundgren (Kauai).
Todd and his wife Michelle are the owners of Tiki Iniki on Kauai's north shore, where they are regularly found.
Carlos Santana (Kauai).
Santana's Anahola, east-shore plantation-style property, is perched above a coral reef that offers great oceanfront access year around. It sits on a bank with spectacular ocean views. It too is said to be on the market at this time.
Paul Simon (Maui).
One of the most recent transplants to arrive on Maui is also one of its most famous. Last year, Simon performed two benefit concerts on the island. Before last year, Simon hadn't done a concert in Hawaii since Simon and Garfunkel's time. Simon shares his Maui home with his singer-wife, Edie Brickell.
Sylvester Stallone (Kauai).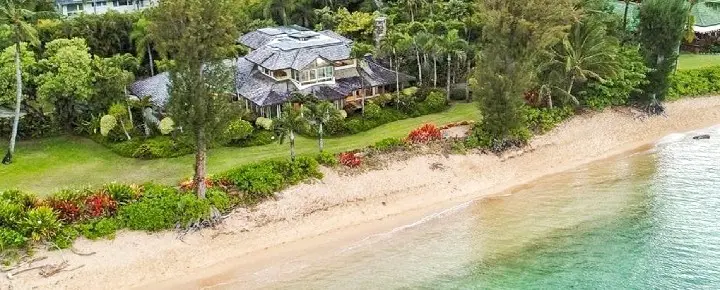 Sylvester Stallone built this fabulous home on Kauai some thirty years ago. It sits at Anini Beach in an idyllic location. He sold the home for $1.9 million back in 1996. The home was sold again last year for $8.5 million. Rocky should have held on to it a little longer than he did.
Ben Stiller (Kauai).
As far as we know, the New York-born actor still owns the 14-acre blufftop Kilauea, Kauai property which was purchased in 2022 for $8.5 million. Ben was seen this fall paddle-boarding in Hanalei Bay.
Steven Tyler (Maui).
The Aerosmith famed musician's small but exotic 2,500 square foot home sits in Kihei, on sun-drenched South Maui. It was purchased for $5m in 2012.
Owen Wilson (Maui).
Famed actor Owen Wilson has a more modest bungalow-style home (at least compared with Oprah and Zuckerberg), at about 4,000 square feet in quant Paia. He purchased the property in 2007, remodeled the home, and later acquired an adjoining lot for additional space and privacy. He is seen in town.
Oprah Winfrey (Maui).
When you are identified by only a first name, what more is there to say about fame and fortune. She has even been called the island's queen and is perhaps the largest landowner on Maui. Her farmhouse estate has fabulous views of the Pacific that we can attest to from a recent drive-by. Oprah's up-country, Kula-Maui Thompson Ranch home is set on approximately 1,000 acres. It sits on the slopes of Mount Haleakala. Oprah also purchased 63 acres at Hana to prevent the development of the property.
Mark Zuckerberg (Kauai).
The controversial Facebook co-founder purchased approximately 750 acres of pristine North Shore Kauai land in 2014, and has since expanded greatly, replete with massive security and stone walls to boot. He is frequently seen on the island, mostly in the water, including on his jet surfboard. Zuckerberg's Pilaa Beach estate has thousands of feet of beachfront. The spread comprises two large parcels: Kahuaina Plantation, a 357-acre former sugarcane plantation that now functions as an organic farm, and Pilaa Beach, a 393-acre property with beachfront access. The property was previously designated for nearly 100 homes.
Al Yankovic (Maui).  
Grammy award-winning musician "Weird Al" Yankovic lives in both Hana, Maui, and the Hollywood Hills.
Hawaii's rich and famous sightings as reported by our visitors.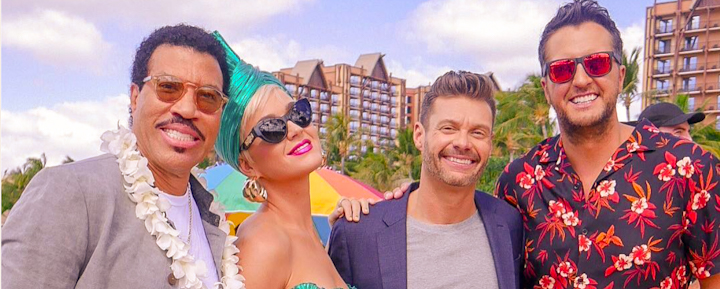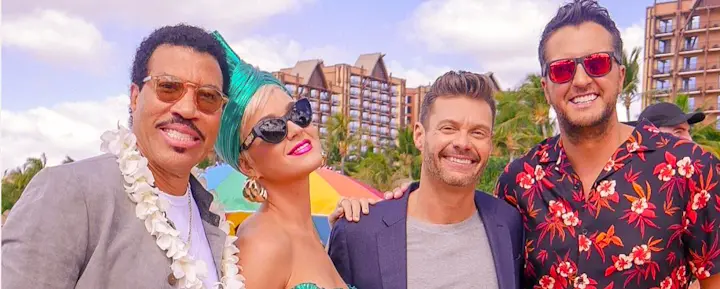 Pam: Gabrielle Reece in Paia and Lihue. Pauly Shore at a health food store in Kihei. Nicole Richie & Joel Madden at Foodland in Kihei. Also, at the same location, Mumford & Sons giving out free CDs.
Linda: Adam Sandler playing basketball on Maui.
Joy: Paul Revere (Paul Revere & The Raiders) on Oahu. Also Richard Chamberlain at a grocery store in Oahu. My husband finally had to ask them for their autographs.
Robert: When I lived near the Ilikai – Jack Lord! They were filming an episode of "Hawaii Five-0" at the Ilikai.
Lisa: Paul Giamatti near Poipu filming a movie. We watched him be "grumpy" with fans.
Sandy: Rob Lowe on Oahu at the hula mound in Waikiki.
Skip: Marg Helgenberger of CSI and China Beach has a place in Princeville.
Randy: Imelda Marcos at the Black Orchid at Restaurant Row, Neil Sedaka, and J-C Van Dam at the Moana Surfrider, Jim McMahon on Kalakaua. Brent Musburger at Kapalua, Kiefer Sutherland at Roy's Kahana, Rod Stewart at Kahului Airport, Kelsey Grammer flying out of Maui.
Barbara: Johnny Depp – staying in the Presidential Suite at the former Marriott Kauai Resort.
Peg: At the Marriott Waikaloa, Kevin Costner. Kevin and Dennis Hopper would hang out at the restaurant/bar.
Carl: Sang Karaoke with Kirsten Dunst at the Tahiti Nui. And Hanalei Bay, Pierce Brosnan, Mariel Hemingway, Steffi Graff, and Nick Nolte.
Kaipo: Bethany Hamilton at Koloa Landing.
Scott: On Kauai, David Crosby, Graham Nash, Ben Stiller, Laird and Gabriel Hamilton, Cecilio and Kapono, Harrison Ford. On Maui, Kenny Loggins.
David: On Kauai, Anthony Kiedis, and Pierce Brosnan.
CJ: Alice Cooper at Wailea golf course, Maui.
Jerry: I heard that Ed O'neil, Al Bundy from Married With Children bought a place on the Kona side of the Big Island.
Ed: I met Dick Van Dyke in the 1980s at the Outrigger Canoe Club on Oahu.
Chris: Jack Johnson on Oahu.
Scott: Craig T. Nelson at the Makai golf course up in Princeville. Alice Cooper at the Grand Wailea.
Have you met any of the Rich and Famous during your Hawaii vacations? If not, who would you like to meet?