When Top Gun star Tom Cruise recently totaled a Toyota Land Cruiser off-roading on the largely-private island of Lanai, it reminded us of some things we've been reporting on for a decade. And it caused us to revisit his role there, as well as Larry Ellison's, and to think about changes happening on Lanai before our next trip there.
Relatively unvisited, the secretive Lanai is an enigma in Hawaii.
In the first four months of 2022, the island only received 20,000 visitors, while the rest of the state was on tourism fire. Many of them flew privately or on on Ellison's own Lanai Air. They stayed at one of the two Ellison-owned exclusive resorts (rates from $1,500). Or they stayed at his in-town boutique Hotel Lanai (rates from $300), previously owned by Mary Charles.
The island is otherwise best known for its beautiful secluded beaches, diving, and its four-wheel driving. It's part of Maui County, and it couldn't be more different than Maui Island, which sits just 9 miles away. It's also known as a US haven for the elite, including not only Tom and Larry, but also the likes of Cindy Crawford, Jessica Alba, and Will Smith, just to name a few. When visiting Lanai, don't be surprised to see frequent private jets at its airport and yachts in its surrounding waters.
Under Ellison, Lanai planned to create its own desalination plant, has a Tesla supercharger (one of only two in the entire state), and developed hydroponic farming.
Lanai, Grand Cayman, The Firm, and The Company.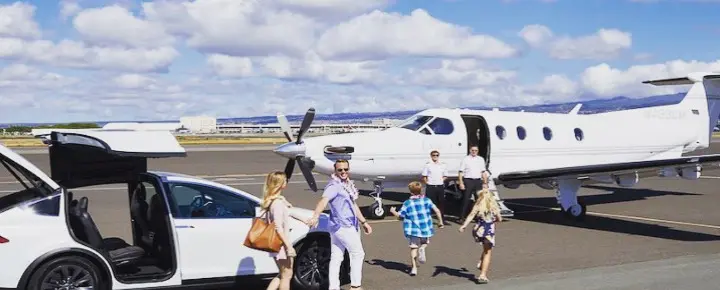 Jeff (BOH editor) said that in some ways, Lanai reminds him of the Cayman Islands as depicted in the movie The Firm, coincidentally staring Tom Cruise. Perhaps it's the exclusivity, the secretiveness, or the isolation of both places. Jeff spent a lot of time at what was then Grand Hyatt Grand Cayman, where much of that movie was filmed and has experienced both islands up close.
Tom Cruise's accident, for example, even though it totaled a very expensive vehicle, didn't result in a police report. Instead, the incident was leaked by persons on Lanai to the press. After all, it is a 98% privately owned island, and police reports appear to be optional. The Maui Police Department, Cruise, Ellison, and the Lanai Companies refused to comment on the incident.
Lanai is cleverly out of reach of content-hungry paparazzi. And with the entire island, including its only source of news being controlled by a single company voice, independence and transparency obviously come into question. People on Lanai have referred to Ellison's' enterprise as The Company.
Ellison owns 98% of Lanai; he moved there permanently in 2020.

With the exception of 2% of Lanai that's state-owned, Ellison is also the primary employer for the 3,000 people who live there. His Lanai empire, which he acquired in 2012, includes two resorts, a hotel, a grocery store, housing, its only online newspaper, and more. Plans to develop yet another high-end resort were dropped.
In 2020, Rich and Famous in Hawaii's Oracle co-founder announced he had permanently relocated, together with his private jet, to Lanai. That in a string of high-tech west coast executives leaving for higher ground.
Considered to be in the top dozen richest people on earth, the 77-year-old Ellison said, "I've moved to the State of Hawaii and I'll be using the power of Zoom to work from the island of Lanai. Mahalo, Larry."
Ellison bought the island from David Murdoch, who in turn had bought it from Dole. Dole acquired Lanai in the early 1900s to create the world's largest pineapple plantation, which still existed as recently as the 1990s.
What's the connection between Top Gun's Tom Cruise and Lanai Island?
Years ago it was rumored that Cruise would take a role in marketing the island owned by his friend Ellison. Cruise visited the island in 2012, and likely before, at the invitation of Ellison.
Cruise has for years worked with Eliison's son, producer David Ellison, who owns Skydance Media, the company behind the new Top Gun sequel. After a slow start in show business (BOH editor Jeff's legacy industry), his business took off. Skydance Media has been funded by Larry Ellison, whose son admitted, "my family is the largest shareholder in the business."
David Ellison spent the past 10 years working with Cruise to develop the new Top Gun: Maverick, which has just passed $700 Million worldwide. He said recently, "the movie could not mean more to me. It's one of my favorite of all times. I will never forget seeing the film when I was a little kid because it was the movie that made me want to become a pilot. And I started flying airplanes when I was 13 years old."
Thus, Cruise is far from being an arm's length visitor to Lanai. He appears rather to have a close connection to "The Company."
Nearly 10 years ago, Cruise was said to be buying a number of properties on Lanai overlooking famed Manale Bay. His purported plans included demolition of existing homes and building a super-mansion for himself overlooking Manele Bay. Whether or not that happened has, in true Lanai form, never been reported. And if it did or does, would any outsider even know about it?
It's been a few years since we last stepped foot on Lanai, but that too is about to change.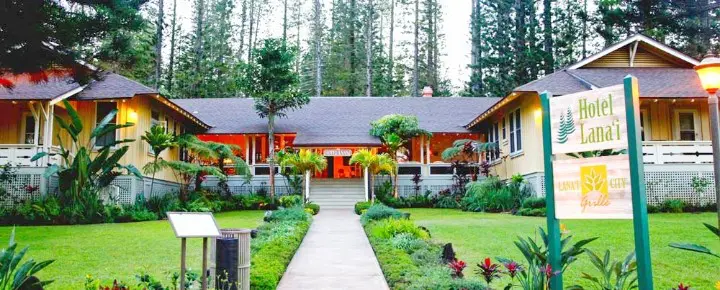 Visiting Lanai has always been a dramatic step back in time. Totally unlike the other Hawaiian Islands, this smallest of Hawaii's inhabited and visitable islands features a mere 30 miles of roads which are paved. The rest are dirt and are in varying but not great conditions, which likely led to Cruise's crash.
Beat of Hawaii editors have both stayed on Lanai, and in the waters surrounding Lanai onboard a ship. We are planning a return  incognito visit to the island to stay at one of its resorts, and we'll report back.