Who doesn't know that Bruce Willis and John Travolta are about to face off in beautiful Hawaii? The film's first trailer was released this week, showing the two Pulp Fiction icons' ultimate reunion in Paradise City. Accompanying them are actors Stephen Dorff, Blake Jenner, and Praya Lundberg. The upcoming film is set to be released in limited theaters and VOD on November 11.
"When bounty hunter Ian Swan (Willis) is shot and presumed dead after disappearing in Maui waters, Swan's son Ryan (Jenner), his ex-partner (Dorff), and a local detective (Lundberg) set out to find his killers. After being threatened by a ruthless power broker (Travolta), it appears Ryan and his team are out of options until an excursion to the closely guarded island community of Paradise City unites them with an unforeseen ally." That is according to the official site.
Are you dangerous?" Travolta questions Willis." He replies, "Not to my friends." Travolta says, "Well, that's too bad because I have enough friends.
This will be an excellent opportunity to see both actors in action. Sadly, Bruce Willis has stepped back from acting due to health issues. Travolta has also faced personal challenges with the death of his wife Kelly Preston in 2020, who was born here in Hawaii and attended the Punahou School in Honolulu. Also the death of his 16-year-old son Jett in 2009.
Travolta has a long history of piloting private planes to Hawaii.
Not to be outdone by the likes of Mark Zuckerberg and his private jet, Travolta, who's flown his jets to Hawaii for decades, has his sights set on a beautiful new Boeing Business Jet. Move over, Zuckerberg, big time. Like the Meta founder, Travolta has a time-honored love for Kauai.
The award-winning actor has also been an ambassador for Qantas Airways for the past twenty years. Travolta has been a licensed pilot for over 40 years and flies Boeing 707, Boeing 747, and as of this year Boeing 737 among others. He is said to already own a fleet of planes including Boeing 707, Bombardier Challenger 601, Boeing 727, and several Gulfstream jets.
Needless to say, John is a big aviation aficionado. Last week Travolta offered a video tour of the Boeing Business Jet (BBJ) at the 2022 NBAA Business Aviation Convention and Exhibition. It's a show-stopper, that's for sure. See it below.
If you don't know, this BBJ is based on the 737 airliners that fly many passengers to and from Hawaii. It boasts greater luxury and more space than most private jets, including Zuckerberg's. This BBJ is outfitted with top-of-the-line interior and exterior features. Travolta said it is like "a large apartment."
There's room onboard for family and friends, with seating for 19 passengers. It features a large open-plan styling replete with leather recliners, sumptuous sofas, and a theater-like entertainment center.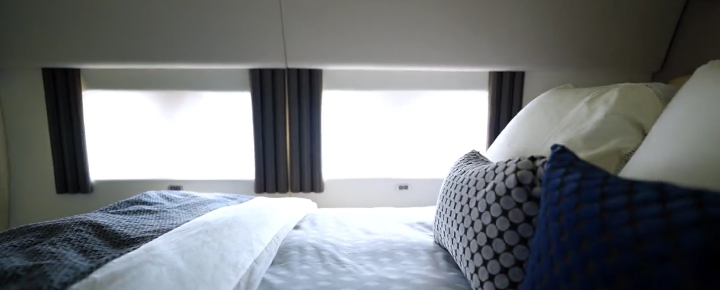 The piece-de-resistance is the owner's suite, which comes with a queen bed. The lavatory won't remind you of a regular airliner in any way, as it includes a walk-in shower with a vanity and dressing area.
How far can this jet fly to arrive in Hawaii?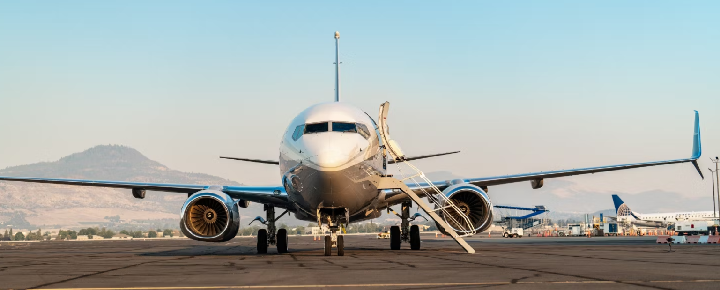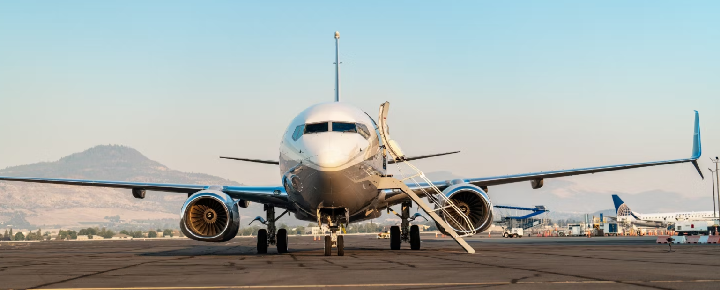 The plane is capable of flights for up to 13 hours without stopping. That's an easy run from Travolta's most unusual Florida midcentury-styled private airport runway mansion near Ocala, pictured below.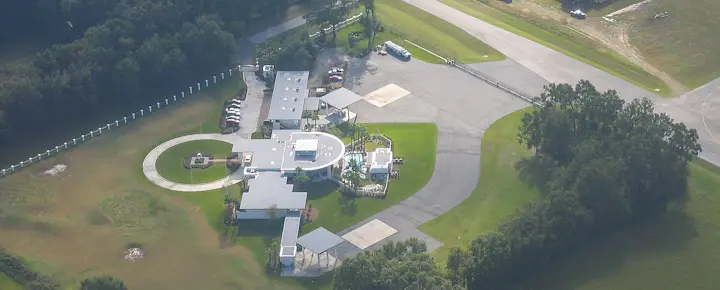 We're not sure how much Travolta may pay for this latest addition to his fleet, but we've heard these BBJs can run into the hundreds of millions. That compared with $65M for Zuckerberg's plane.