Sleepy Lanai Airport on the once "pineapple island" is 98% owned by Larry Ellison. The island,  pictured here as taken from Maui, has one runway that is now getting an extension that will allow more private jets to travel nonstop from the mainland. Lanai is considered the perfect hideaway tropical vacation spot for A-listers and anyone else who values extreme privacy. And as you will read below, the entire runway project is funded by Larry Ellison, one of the wealthiest people in the world.
We last reported on a case in point as Ellison's friend and Top Gun star Tom Cruise crashed a Land Cruiser while off-roading on the enigmatic island. Most everything was intentionally kept out of the press. That's how Lanai rolls with the rich and famous, where the rules are seemingly just different. See Tom Cruise: Starring Role in Secret Hawaii Island, Lanai.
Lanai gets less than 2% of visitors who come to Maui.
While the island gets on average only 5k visitors a month while neighbor Maui gets up to 300k, that doesn't really portray just how well the island is doing in terms of its desired visitors. Many of those arrive via privately owned jets and charters or on Ellison-owned Lanai Air. Visitors stay mostly at an exclusive Ellison property, the Four Seasons Resort Lanai, where rates start at over $1,500 a night for a garden view room.
Lanai is a U.S. haven for these A-Lister elites.
Once known for pineapples, with exquisite beaches, diving, and four-wheeling, the island has become a haven for the elite. Those who vacation or live there include owner Larry Ellison, Tom Cruise (a family friend), Rupert Murdoch, Maui's Oprah, Sigourney Weaver, Will Smith, Bill Gates, Cindy Crawford, and Jessica Alba, just to name a few.
The truth is you slip away to Lanai not to get uncovered by the media but rather to avoid it. And it couldn't get easier. For that reason, among others, you'll see frequent arrivals of private jets at the airport. That's precisely where the airport's problems begin.
Also unlike Maui, Lanai isn't where you'll find the paparazzi. Especially since the media recluse from Oracle moved there permanently in 2020. He moved there replete with his own private jet.
Does Tom Cruise have a home on Lanai?
We can't say. It was planned, but after that, no one knows as there has been no reporting. When he arrives on Lanai, however, it is aboard the elegant Gulfstream IV jet he owns, similar to the ones pictured below. However, Cruise flies a more environmentally appropriate Honda Elite Jet for shorter distances.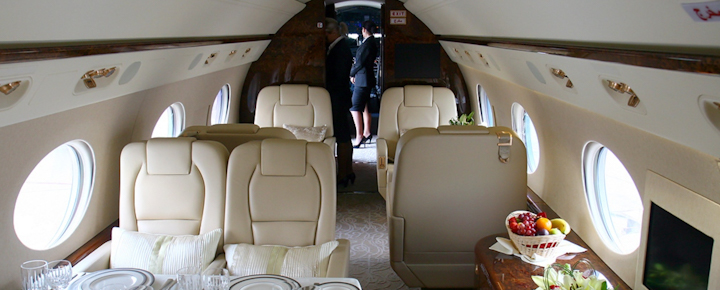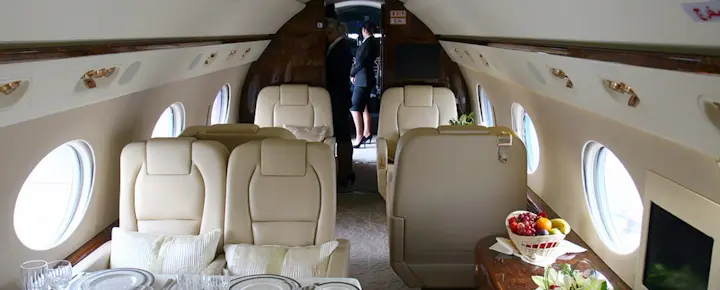 Private jets demand Lanai Airport runway expansion.
A 500-foot extension of the former pineapple island's runway is well underway. The project, in conjunction with the Hawaii DOT, is being done without public funds. Instead, it is paid for in full by Ellison's company. That included the environmental impact study, engineering, and the construction of the 500-foot extension to the single concrete and asphalt runway, together with other improvements. The runway will be a comfortable 5,500 feet long when completed.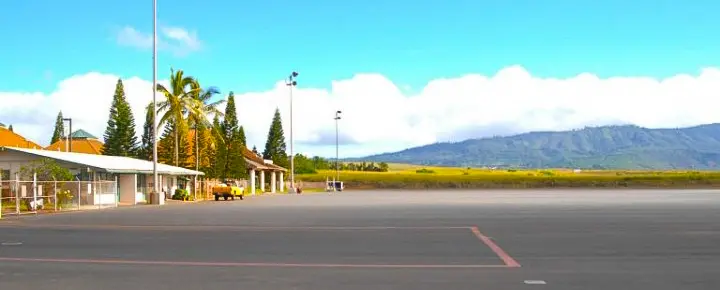 The upgrade is designed to help exclusive private jets and will mean fewer fuel stops and other issues. The airport has always had significant payload constraints due to the short runway. That resulted in limitations on both passengers and fuel.
Many departing jets can't reach the U.S. mainland.
Currently, a significant percentage of the gas-guzzling, environmentally damaging jets that fly from Lanai cannot reach the west coast. That's true even when the plane is only half-full due to fuel restrictions that will be eliminated with the added runway length. For the same short runway reason, nearly half of arriving jets can't land on Lanai during rainy conditions.
When either Bill Gates or Oprah decides to appear on Lanai, it is likely to be on a plane like this one below. Both of them own these $40M Bombardier BD-700 Global Express jets. But move over; when Rupert Murdoch shows up, it is in an $84M Gulfstream G650 private jet.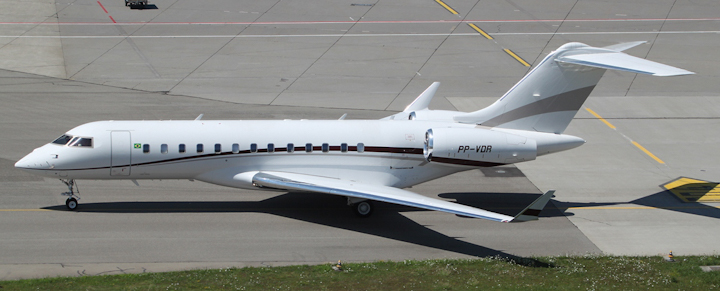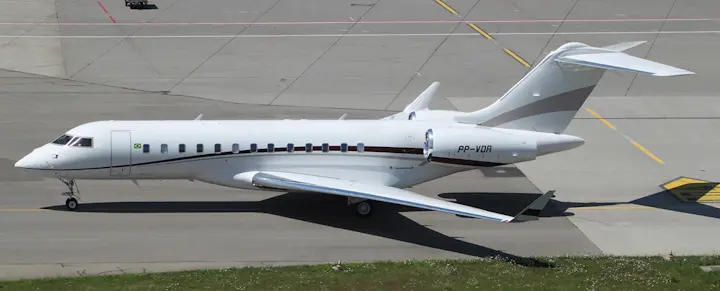 Get a cheap glimpse of how the A-Listers live and vacation.
If you haven't been to Lanai, and are curious, here's a low-cost way to dip your toes in the water without spending $1,500 a night. The Lanai Ferry, pictured below, operates across the Auau Channel 4 times daily in each direction on the 1-hour route between Lahaina and Lanai. It's a comfortable and fast alternative to flying, and a Hawaii vacation deal too at only $30 for adults. We've tried the Lanai Ferry multiple times and love it. There's also a shuttle from the dock to Lanai City.
And if you travel during humpback whale season, you're in for the thrill of a lifetime!