Sometimes we forget the humanness of life. When we travel, it's easy to get caught up on stuff that can be annoying, like high costs, long TSA lines, flight delays, hotel issues, confirming reservations, and the list goes on. But a video we saw that has gone viral about a Hawaiian Airlines flight brought it all home. This video isn't by or about Hawaiian Airlines but rather just humanity. And the timing is perfect right after Thanksgiving and at the start of the December holiday season. It went like this.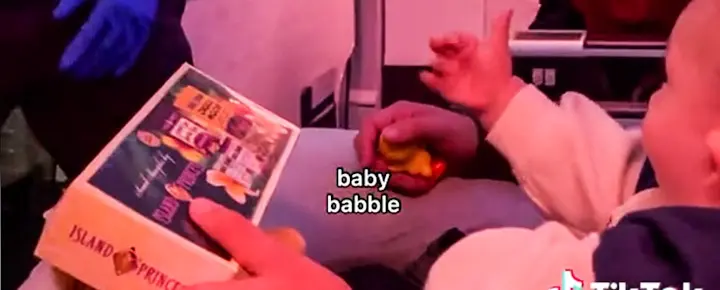 The parents of a deaf child shared the video below. This flight was reportedly the child's first and it will leave a long-lasting favorable impression of all things travel-related.
A flight attendant recognized the parents signing to the child using ASL (American Sign Language). Well, it turns out that the flight attendant also knew ASL. He came over and started signing to the boy, who responded in ASL to the flight attendant. What a surprise that must have been for both of them, and a special moment. This exchange was not planned or captured by the airline or its personnel.
The video has been seen nearly 4 million times, which makes it clear that a feel-good story can make a mark, even in today's sometimes jaded world.
We'd love to hear your thoughts about this and the positive travel experiences you have had in Hawaii where someone reached out to you and made a difference.
@thelacouple

Hey @Hawaiian Airlines …we love to see the inclusion. Thanks for making babies first flight a memorable one 🤟
Disclosure: We receive a small commission on purchases from some of the links on Beat of Hawaii. These links cost you nothing and provide income necessary to offer our website to you. Mahalo! Privacy Policy and Disclosures.