What do Hawaii road repairs and an airport runway out service since 2022 have to do with one another? Apparently, in Hawaii, at least, quite a lot. When we first wrote about Hawaii flight delays due to airport issues in November, we had been led to believe that the problems would conclude in 2023. Apparently not so, according to the officials in charge.
The Hawaii Department of Transportation says this.
It is slamming the breaks on all other projects for now since it cannot seem to get a critical runway repaired at the state's largest airport.
Runway 8L had to be reconstructed to make sure we can land larger jets on it safely for the state. We put all of the asphalt binder in the state behind this one project which means that all of the other state projects, county projects and even private projects are on hold until this project is done. — Ed Sniffen, Director, Hawaii Department of Transportation.
Hawaiian Airlines told us the problem has disproportionately impacted interisland flights.
We have learned first-hand that those flights have gate holds, which delay those arrivals at Honolulu Airport. That is done to prioritize mainland and international flight arrivals.
On recent flights, your editors experienced just that. Flights leave the departure gate on time, then stop after leaving but before the runway. The flights have been placed on a gate hold to delay arrival in Honolulu.
The HNL runway project is the largest ever.
The only thing of this magnitude previously was the 1977 Reef Runway addition. This project adds 50 feet to the runway width, bringing it to 200 feet. It came directly after adding the odd new Mauka Concourse, which cost more than one-quarter billion dollars.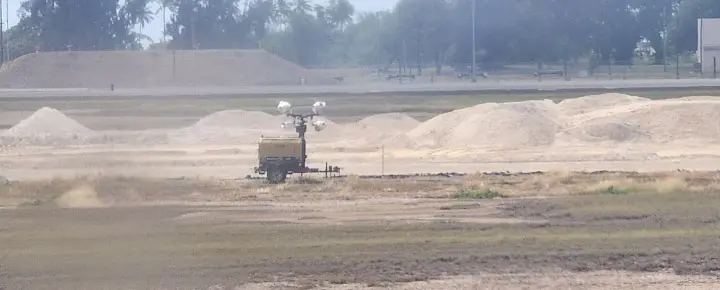 This provides unrestricted operations for Boeing 747-800 and Airbus A380 aircraft. Those represent an insignificant percentage of the flights at HNL, yet the disruption impacts all.
Design firm Orion said, "The principal goal is to allow unrestricted Aircraft Design Group VI aircraft operations on Runway 8L-26R." The designation of Aircraft Design Groups is as follows:
III Boeing 737, Airbus A320
IV Boeing 767, Airbus A310
V Boeing 777 /787, Airbus A330

VI Boeing 747-8 and Airbus A380
As a result of the above project, which is indeed huge, and is facing unexpected delays, the state has put a hold on projects, including Kauai highway repairs and resurfacing island-wide and the dismal road to Waimea Canyon, where shockingly dangerous potholes abound.
Honolulu also faces a halt on projects, including the H-1 freeway rehabilitation and the Likelike Highway repairs. Big Island has a hold on a variety of highway and road projects.
Kauai State Representative Nadine Nakamura said, "We understand the work at the airport is being done 24/7, seven days a week, and they are trying to expedite that project, so we just hope that they do everything they can." Reading between the lines, she clearly lacks confidence in their ability to complete the work on time.
The problems associated with the runway have been ongoing for eight months, and there is no indication of when the work will be done.
The Department of Transportation claims it's out of their control.
DOT director Sniffen said that issues, not of their making had hamstrung them. He said that due to Kona (southerly) winds, for example, if work had continued, it would have prevented planes from landing in Honolulu. We aren't sure if that is the case, but we look forward to our HNL pilot friends validating that information as correct.
When will this runway ever get completed?
Sniffen said that the current phase is expected to be completed in about a week, but what that includes isn't clear. It is being reported that the overall runway repair project will not be concluded until early next year if all goes according to plan. So far, that hasn't been the case. The public, and the airlines, have never known what to expect, and the lack of appropriate regular communication from the Department of Transportation is abhorrent and shocking.
Hawaiian Airlines is impacted far more than other airlines.
The delays have been the primary cause for Hawaiian Airlines losing its decade-long number-one rating for U.S. on-time performance. Several comments have noted that, until 20 years ago, HAL meant "Hawaiian Always Late." And, this time, due to no fault of their own, that acronym, at least for now, may apply again.