The new and in many ways beautiful 230,000-sq. ft. Mauka Concourse at Daniel K. Inouye International Airport (HNL) accommodates up to 12 planes and should help to eliminate prime time pressure between 10 am and 3 pm. It opened in August of 2021, adding nearly 30% to the airport's gate capacity. But as pretty as it is, the term "putting lipstick on a pig" may apply. For as much as it cost (more than a quarter billion dollars) and the capacity and cosmetic uplift it gives to the appearance of the aging Honolulu airport, you're in for some surprises, one of which is that you'd better still pack your lunch.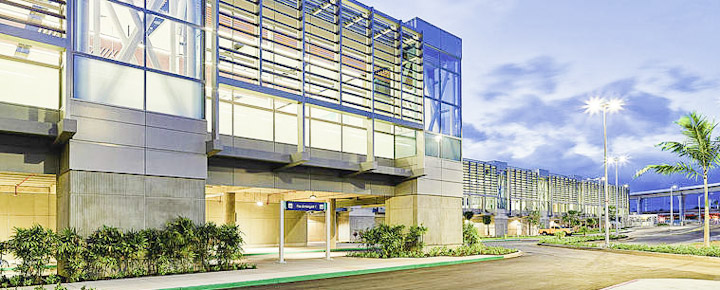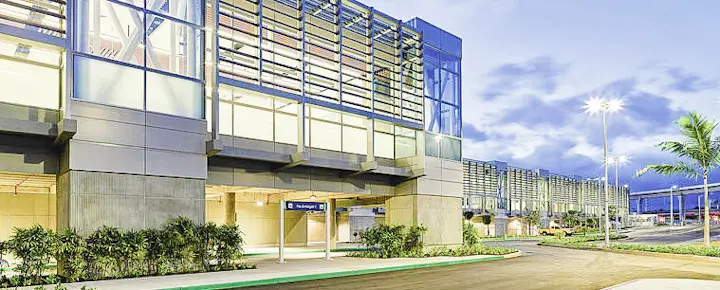 The terminal is primarily used by Hawaiian Airlines, which said when it opened, "The Mauka Concourse will offer an improved experience for Kamaaina travelers and visitors, our employees, and all other airport users."
Gone are those amazing and unforgettable floral fragrances unique to HNL.
We'll add that the new concourse is air-conditioned and fully enclosed. For as many years as we've both been flying to and from Honolulu, we have adored the unique open-air feeling that hits you on arrival and the literal smell-the-flowers outdoor atmosphere that has defined the airport. That is sadly missing now.
Editor Jeff recently flew from the Mauka Concourse to review Hawaiian Airlines economy class to Los Angeles. Luckily he had packed his own food and wasn't hungry at the time. Nonetheless, the surprise was there was no place to dine, and a sign directed him back to the interisland Terminal 1's grim food court for options. The terminal looked like it could have been in any big city.
There are plans for additional food services within the new concourse, but to date, nothing is happening. The problem is that the building permits have not been approved for whatever reasons.
Grim HMS Host remains the concessionaire for HNL food services.
A pop-up doughnut shop and bar were to open initially, followed by other restaurant options later. But nothing has happened thus far. City Planning and the Honolulu Fire Department have rejected various HMS Host plans. In addition, the Wastewater department said there was no application for a connection to the airport's sewage system. And that, more than one year after the huge concourse opened. Something doesn't add up here!
The food at the airport has been rated the worst of all airports surveyed in the U.S., and it is understandable why. What doesn't make sense is why Hawaii has allowed this situation to continue. Just letting our minds wander, countless possibilities could make the food at HNL a gastronomic and cultural standout. We're reminded of the incredible food options at Singapore's Changi Airport. Instead, food choices at the closest Terminal 1 are fast food (Burger King) which closed by 5:00 pm., and Stinger Ray's. We last ended up at Starbucks.
Share your thoughts about the new Mauka Concourse at HNL.