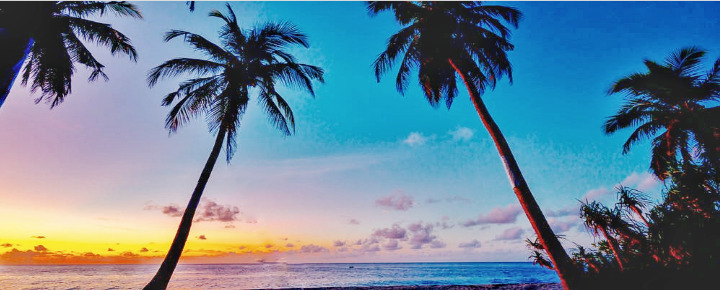 This week's report from the state regarding Hawaii tourism, and the directly related state's economy, is significantly better than expected. Strong tourism continues to fly in the face of a possible recession in early 2023.
Our prediction is that airfare will continue to be competitive in those markets that see "The Southwest Effect" but far less so elsewhere. This could, however, also mean that hotels and vacation rentals may remain higher priced due to unexpectedly sustained demand.
First, Hawaii travel has recovered.
The state's Department of Business, Economic Development and Tourism DBEDT report (shown below) said that a joining of already strong and continuing domestic travel, bolstered by the gradual return of international arrivals, will ensure that Hawaii avoids the impact of any upcoming recession.
Some islands, specifically Kauai, and Maui, which don't benefit as much from travel from Japan, however, may have additional challenges. The only islands with nonstop service to Japan are Big Island and Oahu.
Mike McCartney, director of DBEDT, said there is reason to be optimistic about the future of Hawai'i's economy. "Since the last DBEDT economic forecast in August of this year, the state's economy has remained firm, with improvements in major indicators."
95% recovery even before international arrivals.
As we prepare to close out 2022, Big Island, Kauai, and Maui tourism have exceeded all expectations, rebounding to nearly 100% of 2019 arrivals. Only Oahu has been slow to return to normalcy, largely due to the lack of visitors from Japan and other countries.
Visitor spending increased 8.5% from January through October compared with 2019.
December and January are likely to be at or near record.
The state predicts that based on the number of air seats available, this month and next week be at the same level as December 2019 and January 2020. In that calculation, over the next two months, 17.5% more seats will be available from the mainland compared with before. Japan seats will, however, have recovered just less than 50%.
2022 Hawaii tourism exceeded all expectations.
The state said that at the end of this month, the year's visitor arrivals will be 9.3M. That compares with 10.3M in 2019.
Department of Business, Economic Development & Tourism _ State Economic Forecast Unchanged Despite Significant Downward Revision for the U.S. Economy

We're certainly glad to hear that Hawaii's economy will remain strong, but are uncertain whether the impact on travel will be what visitors were hoping for.
Your thoughts?
Disclosure: We receive a small commission on purchases from some of the links on Beat of Hawaii. These links cost you nothing and provide income necessary to offer our website to you. Mahalo! Privacy Policy and Disclosures.