This came as a big surprise even to us, and we can't say exactly what the cause is. But if you are thinking about buying gas at Costco on your Hawaii vacation, you'll definitely want to read on, then think twice. We've gone out of our way to go to Costco and wait in line to get gas. In the process, we've driven by other stations with no lines, without even looking closely at the price.
History of Costco gas in Hawaii.
Costco has seven stores with six gas stations here in Hawaii. That's three gas stations on Oahu and one on each of the other major islands. Costco's fierce loyalists flock to Costco gas on Hawaii vacations, as do residents. But should they?
Since Costco opened its Kauai store, in 2006, for example, it has certainly been our preferred stop for a fill-up. We still recall that the day they opened it caused all of the other gas retailers on the island to drop their prices by nearly a dollar. Even since then, Costco has generally run up to seventy-five cents a gallon less than other retailers. Until recently.
So what happened to Costco Gas in 2022?
The issue could be related to Hawaii unhooking from cheaper Russian oil. Earlier this year, Hawaii stopped importation of Russian oil when the state's single oil refinery decided to suspend purchases due to the war in Ukraine.
In March, Par Pacific Holdings Inc., based in Houston, said it'd switch instead to oil sourced largely from North and South America. Until then, oil from Russia typically made up one-third of Hawaii's crude oil imports.
Regarding the end of Russian Oil, we wrote, This Huge Cost Increase In Hawaii Is Next.
A significant percentage of Hawaii's cheaper Russian oil imports ended up as jet fuel used for Hawaii travel.
While Hawaii was burning Russian oil for jets and cars, the rest of the U.S. only consumed 3.5% of its oil from Russia.
Best alternatives to Costco for gas.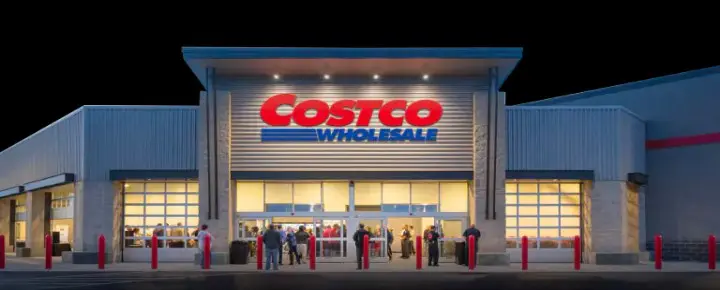 According to Gas Buddy, the cheapest places to fill up in Hawaii (without regard to which island) are as follows:
Safeway Kahului $4.84
Costco Kahului $4.84
Sam's Club Pearl City $4.93
Costco Kapolei $4.95
Safeway Ewa Beach $4.95
You can check out all the cheapest places for gas in Hawaii on all the islands at Gas Buddy.
How much is your Hawaii vacation time worth – potential savings from $1-$4 per fill-up?
Costco members love Costco gas, as can be seen from the simply ridiculous lines at the Hawaii Costco gas stations. The company clearly enjoys fierce loyalty from their millions of customers. But how much savings is possible and what's your time worth on your Hawaii vacation?
Even though Costco is generally a little cheaper than nearby stations, the big gap has evaporated. Thus, while we aren't adverse to stopping at Costco, when it's convenient, we'll no longer seek out getting gas there. Furthermore, Costco isn't necessarily the best choice for visitors when buying gas in Hawaii.
Many, like us, have just become accustomed to Costco gas being significantly cheaper.
As commenter Rob H. said, *I'm guessing a lot of people in that Costco line haven't done the math."
Reasons to avoid Costco gas include:
Long lines
Membership requirement.
Visa credit cards only and no cash.
Inconvenient locations. Is the location convenient to where you are traveling? Driving extra to save virtually nothing just doesn't make sense.
Consider Safeway store reward program as an alternative.
How Costco Gas got its reputation.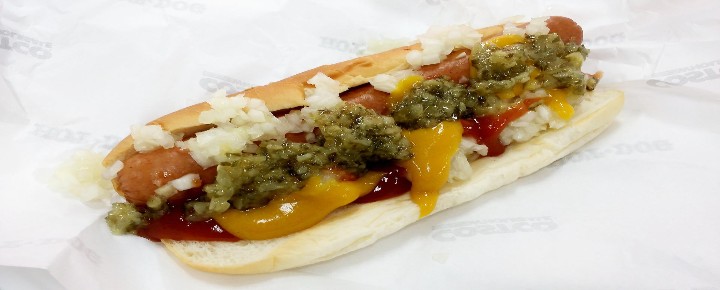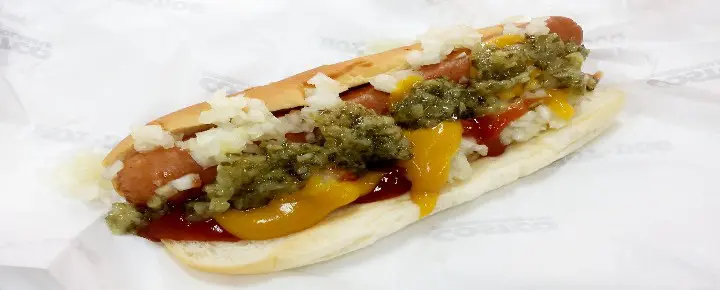 Costco had somewhat of a loss-leader strategy surrounding its gas stations. Members who filled up on previously cheaper gas were more likely to head into the store for even more spending. That in turn made sense to Costco regarding having the lowest gas prices. Think of it as similar to the cheap food court offerings including their hot dogs pictured above.