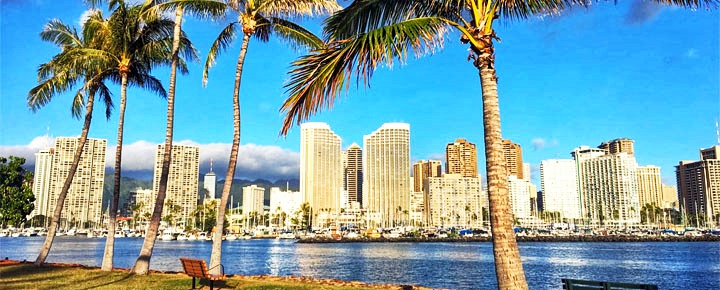 Many of our loyal readers have been complaining about not receiving refunds for their Hawaii vacations when the provider cancels or reopening is delayed again. Have you found yourself in any of the situations below?
Regular commenter Richard said this weekend, "The airlines are playing a Ponsi scheme. They are taking your ticket money to pay bills; if your flight is canceled they try and stick you with a worthless voucher… in the corporate world it's called 'Good Business'."
Karen wrote that for her upcoming January vacation at "the Marriott Wailea Beach… I was shocked to find that their usual pricing and reservation processes have changed. 1) There were no special rates (e.g. AAA, Senior); 2) One cannot use points; 3) To secure your reservation, you must give them a credit card which they will immediately charge with a deposit which is fully refundable if you cancel 90 days prior to scheduled arrival or you will be charged 100% of the reservation! Who really thinks they will know what will happen in Hawai'i 90 days from any date in the future? My impression was that Marriott is poised to prey upon the Hawai'i visitor and capitalize upon the pandemic."
Ann, who obtained refunds for a previously canceled Hawaii vacation just said, "We're not sure that the landlord and the airlines will be so accommodating again, which could result in the loss of thousands of dollars between our 2 families."
Deb, who has an October trip planned said, "Our resort has been closed for months and we feel Hawaiian Airlines is stringing us along, waiting for us to cancel so they don't have to refund us – so not cool."
Nancy complained, "So why are the airlines still selling tickets from here the west coast to Hawaii ??? Just to get our money then we are stuck."
Reagan added, "Visitors will be so hesitant to spend money when they could lose it at the drop of a hat. It also makes visitors angry with businesses that can't afford to refund their money. Those people won't give them their business again."
And Brian lamented, "We had a trip booked for August and ultimately we were forced to cancel… The condo owner would not work with us to refund, credit, or push our reservation whatsoever. I was not looking for my money back but I was certainly looking for some flexibility due to circumstances that were out of everyone's control."
On a positive note, Sharon said, "We had flights and a condo for September 14th. Our fingers were crossed but we canceled our condo about two weeks ago because of all the uncertainty. Yesterday, Hawaiian Airlines notified us our flights were canceled and they would give us a credit or refund."
Marcia wrote she was planning a late September Kauai trip, but "the owner of our rental had so many cancellations that he simply decided to cancel the rest of his bookings and take it off the market… Our plane fare was still in the coffers of Alaska Airlines. All we could do is wait and see if they would cancel the flights closer to our reserved dates, which would mean we could get full refunds instead of vouchers. I didn't expect that to happen…
Then this past weekend we received messages that our flight schedule had been "updated"… our returning flight to the mainland WAS canceled. Turns out that if you have roundtrip tickets, and one way of that roundtrip is canceled, you can get a full refund for the entire roundtrip regardless… It was a huge relief to get that money back, and hassle-free at that. Bravo Alaska! We're clearly not the only ones who were/are stuck in that limbo, as your readers indicate. Your updates have been such a help as we've dealt with this situation. Hoping to get there in 2021!"
Please share your experience. In order for us to publish your comments, please review new policies effective 8/7/20. Comments that don't comply will not be published. Mahalo for your Kokua!
Disclosure: We receive a small commission on purchases from some of the links on Beat of Hawaii. These links cost you nothing and provide income necessary to offer our website to you. Mahalo! Privacy Policy and Disclosures.