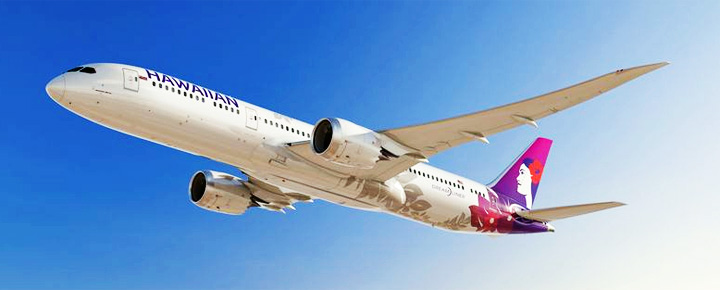 Hawaiian Airlines flight attendants are picketing today at Honolulu International Airport. That after multiple picketing efforts failed, and as Hawaiian Airlines flight attendants now prepare for a strike vote. The workers say they've been fighting for almost three years for a new contract. Ballots are being sent to 2,100 attendants with a scheduled vote count to take place on November 20. That after labor negotiations over the past two years.
We're continuing to watch these developments closely, as we are both planning to fly on Hawaiian Airlines next month.
Hundreds of flight attendants picketed last summer to make their point at both HNL and at LAX, arguably Hawaiian's two most important airports. The workers are being represented by the Association of Flight attendants, which says that their pay has declined in relation to the rest of the industry. The union represents 50,000 flight attendants at 20 airlines. In addition to pay, issues include layover rest, minimum hours worked and sick leave.
How much do Hawaii flight attendants earn?
Hawaiian flight attendants start at $25 an hour, while those with 20+ years make up to $55 per hour, according to the union. By comparison, Southwest flight attendants are said to make up to $71 an hour. "Some of these flight attendants are well into their 60s and 70s but can't afford to retire. And management is trying to erode protections and work rules that were gained in previous negotiations." — Andrew Feldman, AFA.
Hawaiian Airlines indicated that it has achieved tentative agreement on many of the issues since negotiations began in 2017. The company said, "We are now in mediation, to help us navigate remaining issues and we are working very hard to finalize a deal."
Beat of Hawaii's take.
We still don't think that there will be a strike, or at least not one of any substance. Why? This is a very challenging time in Hawaii travel, with the ramping up of unprecedented competition in the form of Southwest Hawaii flights. It would be the most inopportune time for Hawaiian Airlines to have any interruption in service, especially over the next twelve months. For that reason, it is probably the best time for the flight attendants to be pushing for an immediate resolution.
Photo depiction of Hawaiian Airlines Boeing 787 Dreamliner.
Disclosure: We receive a small commission on purchases from some of the links on Beat of Hawaii. These links cost you nothing and provide income necessary to offer our website to you. Mahalo! Privacy Policy and Disclosures.