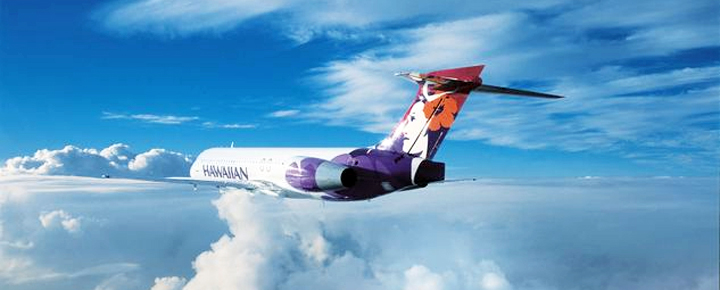 Last week a group of Hawaiian Airlines' employees, including pilots, filed what is likely to become a class-action lawsuit in Honolulu federal court, demanding that the airline stop terminating or placing on unpaid leave employees who seek exemption from vaccination requirements based on medical or religious grounds.
Hawaiian Airlines said that just under 300 employees or less than 5% of their 6k+ member staff are involved in any vaccination dispute. The group of employees had previously either opted to sever their relationship with the bellwether carrier or take an unpaid leave of absence.
"96% of our 6,600-plus U.S.-based teammates are immunized, and a limited number of employees received reasonable accommodations. We know that our vaccine requirement has been a challenging topic, but we have a responsibility to our fellow teammates, guests, and communities to keep each other safe – and vaccines are the most effective protection against the virus." — Hawaiian Airlines.
Those plaintiffs named in the lawsuit to date include two pilots, Robert Espinosa and Ronald Lum, together with flight attendants Riki O'Hailpin and Nina Arizumi, and others.
The lawsuit alleges that Hawaiian violated the Civil Rights Act and the Americans with Disabilities Act, failed to engage in an interactive religious accommodation process and tried to stop the plaintiffs from asserting their religious beliefs, and further did not provide medical accommodations for three of the plaintiffs who claim they have disabilities that prevent the possibility of vaccination.
Pilots Ronald Lum said that he has coronary disease and that if "I were to take this vaccine, I would be putting my life on the line." Pilot Espinosa, who is also a Hawaii minister, said "As a disciple of Christ and an ordained Pastor, I cannot do anything that violates the will of God or goes against His Word. It would therefore be a violation of my conscience (and God's direction for my life) to take the vaccine. Taking the vaccine is something that cannot be undone and would be an unrecoverable violation of my faith in the Lord."
Meanwhile, the ACLU has said this: "Vaccines are a justifiable intrusion on autonomy and bodily integrity. That may sound ominous because we all have the fundamental right to bodily integrity and to make our own health care decisions. But these rights are not absolute. They do not include the right to inflict harm on others."
Disclosure: We receive a small commission on purchases from some of the links on Beat of Hawaii. These links cost you nothing and provide income necessary to offer our website to you. Mahalo! Privacy Policy and Disclosures.