What is it about Kauai that has resulted in over 100 people going missing, either by intention or not? Before this latest incident, the most recent high-profile person to go missing on Kauai was Days Of Our Lives actor James Lastovic. That was just four months ago. Thankfully, most people are found safe, as in the case of these last two high-profile ones. But it doesn't always end well. Last year, a 23-year-old university student went missing on Kauai and was reported missing two days later. Police eventually suspended the search, and he has never been found.
This week, Kauai Police reported that 52-year-old RomCom (romantic comedy) author Faleena Hopkins was located. She had been missing on Kauai since she was released from a Wyoming jail on January 30. Hopkins hadn't been seen or heard from since she boarded the flight from Jackson to Salt Lake City, then disappeared from view and contact. At the time, authorities didn't know that she made her way to Kauai, where she appeared and then disappeared.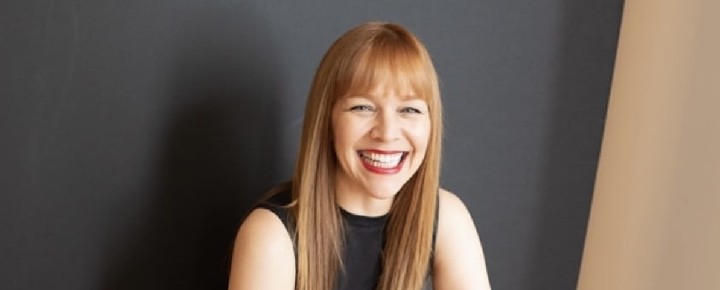 Based on information from National Park Service, she was first issued a ticket for driving a non-snow-approved vehicle, resulting in her needing to be towed off the road. Soon after, she was parked on"the highway at Jackson Lake Junction, inside Grand Teton National Park."
When officers turned on their vehicle patrol light, she fled. Police said she drove in the park at very high speed, driving from "75 mph and up to 90 mph." She was only stopped after spike strips were placed, which deflated her tires.
After that, Hopkins got arrested on various charges, including fleeing, eluding police offers, and more. She was released without bail required on January 30 from the Teton County Jail. Then Hopkins left her car, dog, and cell phone behind in Jackson Hole.
It doesn't appear the well-known writer did anything wrong by disappearing on Kauai. Still, the police in Jackson, Wyoming, asked for a "long-distance welfare check. Police there described her behavior as "so far outside the norm for her." Her family asked for police help in locating her amid concern that she was "in crisis."
The Jackson police chief said, "This is a successful romance novelist who left her house and got into a pursuit with a law enforcement agency. Her family is concerned because she's been out of contact with them for two weeks."
Note: you better ditch your cell phone if you want to get lost on Kauai.
Felona tried to evade being followed by ditching an old phone, buying a new one, and changing her phone number. But even that didn't work, as police, by some means, were later able to locate her and her new phone on Kauai last Tuesday. She was first found in the Kapaa area and then at the Kauai Walmart store. Police didn't say today how or where they contacted her. We wondered why she wasn't tracked here earlier based on her airline travels.
Not only did she go missing from close family and friends, but she appears to have pulled the plug on her otherwise popular Facebook fan page and Pinterest account. Before her Facebook page was hidden, one person claiming to be Hopkins' sister said that the author did not realize the person pursuing her was law enforcement.
The sister claimed, "At the time, she was already in crisis mode, and she did not recognize this person as law enforcement. Upon exiting the park, there were two police cruisers, and she pulled over." She added that the author has no history of evading law enforcement, no record, and no substance or alcohol abuse.
Feleena is famous for various things, including her books.
She was also once in the news for trying to trademark the word "cocky" and claiming infringement by others using it. That attempt failed miserably and was seen widely in social media, known as #cockygate.
Hopkins said of her writing, "I've been writing books since age six when I sold them to my parents for a dollar, which I still sometimes do today. Old habits die hard. I've added a few bad ones since then."
On the writing side, she's known for the risque "Cocker Brothers" series of five "romcom" novels. She also has a largely inactive blog she authors.
Charges against her include stopping on a highway, operating her vehicle above the speed limit, failing to comply with traffic control devices, and operating her car without due care. Hopkins will represent herself in court and appear via Zoom on February 28.