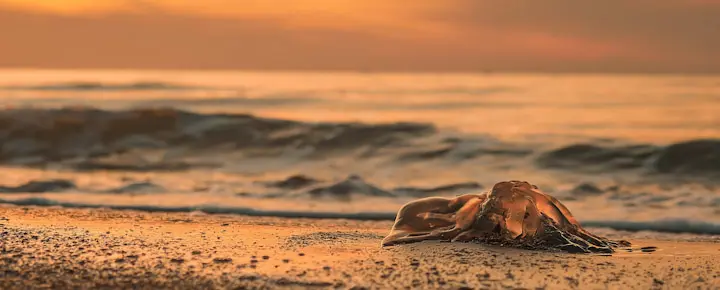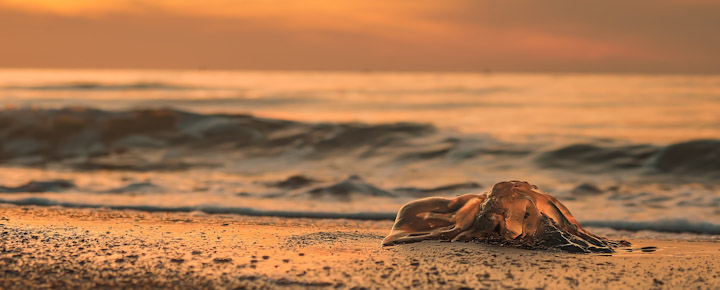 It's jellyfish sting week in Hawaii. We're waiting for the first news at places like Oahu's Hanauma Bay, which is sometimes closed when an influx of people report being stung. Other Oahu beaches are also typically affected. This month's influx will start after today and continue through Saturday.
We tend to stay out of the water when we see jellyfish on the sand at south-facing Hawaii beaches. These are just nothing to mess with.
July 22 to 23
August 19 to 21
September 18 to 20
October 17 to 19
November 16 to 18
December 15 to 17
Click the title link above for more information on the study. What they discovered at UH makes Hawaii Box Jellyfish unique among the 40 global species. It's now known why they are found on Hawaii's south shore beaches approximately ten days after each full moon. Their appearance correlates with the specific nights of the lunar month – referred to as Kaloa in the Hawaiian calendar, with a critical number of hours of darkness after sunset and before sunrise. This clockwork lunar spawning migration behavior is unique.
Beat of Hawaii suggestions.
Avoid south-facing beaches from 8 days after a full moon until 12 days after a full moon (with 10 days being the peak period). Waikiki Beach and Ala Moana Beach Park are both susceptible to jellyfish.
Wear protective clothing (rash guards) in the ocean. In Australia's Queensland, people have taken to wearing full-on protective suits.
Consider a range of products to alleviate the sting. We've been using After Bite, although a range of new anti-sting products are now available and more are coming.
What are box jellyfish?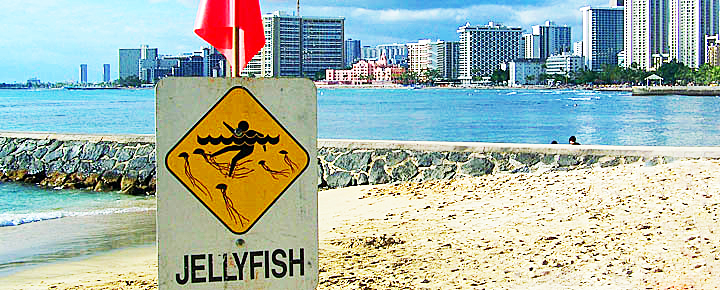 These cnidarian invertebrates are known for their distinctive cube or box shape. Some species including those found in Hawaii produce a potent venom. Stings can be extremely painful.
Have you ever been stung?
If so, share your remedy with us or what helped reduce the pain.
Disclosure: We receive a small commission on purchases from some of the links on Beat of Hawaii. These links cost you nothing and provide income necessary to offer our website to you. Mahalo! Privacy Policy and Disclosures.