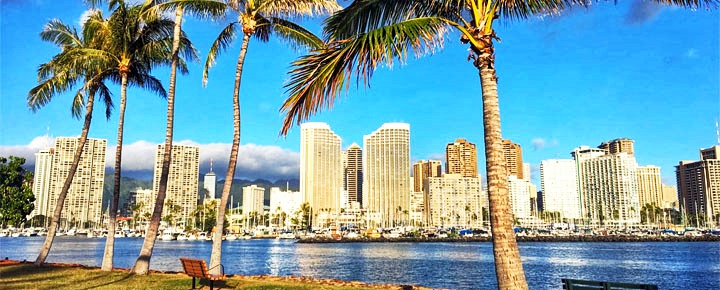 We know that Hawaii is busy and about to get busier. To help make travels easier for visitors and residents alike, especially this summer, Hawaii Safe Travels has just expanded its Pre-Clear testing verification program with new domestic partners. Travelers can confirm compliance with Safe Travels prior to departure from the mainland and avoid mandatory airport screenings upon arrival. This streamlines the Hawaii arrival process
Updated List of U.S. Pre-Clear Partners
Pre-Clear programs are offered at many mainland gateways to Hawaii. That list is going to grow according to the state.
Alaska Airlines: Pre-Clear is offered from all U.S. mainland hubs with non-stop flights to Hawaii.
Hawaiian Airlines: Pre-Clear from more than 15 cities, including international ones. Austin and other gateways coming soon.
Southwest Airlines: Offering Pre-Clear service from five gateway airports in California.
United Airlines: Pre-Clear is offered from every United U.S. mainland hub with flights to Hawaii.
What is the Pre-Clear Process and how to use it in 4 steps?
To qualify to be pre-cleared for arrival into Hawaii, travelers are required to complete the following prior to departure from the mainland:
1. Create a Safe Travels account for every adult on the itinerary. (Minors to be added to an adult itinerary.)
2. Add all flight and lodging information to the account.
3. Complete the mandatory health questionnaire within the account.
4. Upload negative test results (PDF format) for every adult and minor (five years and older) on the itinerary to Safe Travels prior to boarding. Bringing a printed copy of negative testing results is also recommended. Note that the COVID-19 test must be from a Trusted Testing and Travel Partner and taken no earlier than 72 hours prior to departure.
Travelers who comply with Hawaii's testing requirements will be exempt from quarantine and receive a Pre-Clear wristband from their airline, which will verify their documents before boarding. Once in Hawaii, travelers will be allowed to deplane and bypass airport screening lines.
Disclosure: We receive a small commission on purchases from some of the links on Beat of Hawaii. These links cost you nothing and provide income necessary to offer our website to you. Mahalo! Privacy Policy and Disclosures.