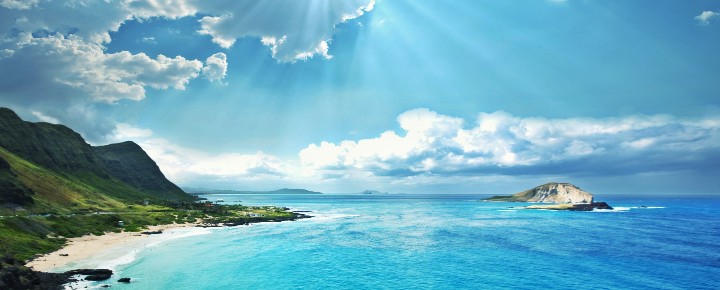 A study out today has prominently featured Hawaii's popularity, and it got our attention, largely due to your prolific comments. It is from YouGov, an "International research data and analytics group headquartered in London."
What YouGov said about Hawaii is this. Your opinion of our state, and we'll add of our Aloha,  relate largely to your political views. We honestly hadn't thought about that much. But that got us thinking because of so many politically inspired comments, which we've received by the tens of thousands since COVID.
YouGov said that "Americans have strong opinions on the best and worst states in the country, but… many of the stances are driven by partisanship." That sure appears to be true from our observations.
The YouGov survey was intended to find the best and worst states. Americans were asked to choose "the better of two states in a series of head-to-head matchups." What they found was there was wide-scale partisanship involved in people's thinking. Political party affiliation was largely the determining factor.
Hawaii wins the best state for some.
Hawaii won with 80%, according to Democrats. California and Oregon followed that. YouGov found that "Every state in Democrats' top 17 voted for Joe Biden in the presidential election."
Hawaii came in 18th for others.
Republicans did not prefer Hawaii but chose Florida as the best state with a resounding 82% win. That was followed by Arizona and Alaska.
Of interest to us, wherein Rob is a statistician by training was the YouGov methodology. "1,211 US adults were asked to choose the better of two states… in a series of head-to-head matchups… We would like you to select the state that you think is the better state. … Data was weighted to be nationally representative of all US Adults, 18+. The survey was conducted between March 12 – 15, 2021."
Do you think they had enough survey participants to reach this conclusion? You can see their entire study here.
Disclosure: We receive a small commission on purchases from some of the links on Beat of Hawaii. These links cost you nothing and provide income necessary to offer our website to you. Mahalo! Privacy Policy and Disclosures.