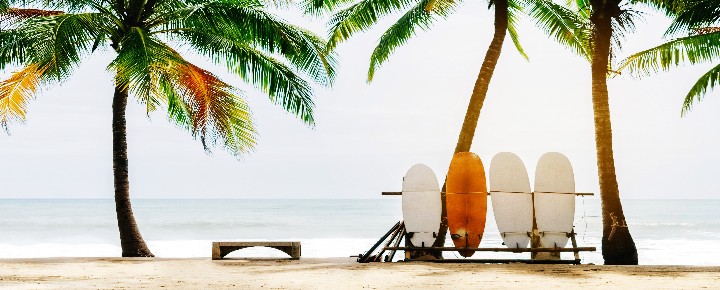 Hawaii is in the midst of a seasonal slowdown seen annually. However, this year, it is being exacerbated by Covid fears and by the governor's request that visitors postpone travel to Hawaii through October. We are all left wondering what will happen next and what that means for Hawaii travel for now and the future.
One thing is for sure; virtually everyone says that Covid-19 isn't going anywhere soon. As much as none of wanted to believe that. Here are some of the things we are seeing, and we welcome your thoughts and additions:
1. Outbreaks in Hawaii, as elsewhere, will continue, even if, for now, the numbers continue to trend downwards. Today, for example, the state reported another relatively tame 461 new Covid cases. That following days of more than 1,000 cases.
2. Facemasks in Hawaii will continue to be the norm. Indoor mask requirements are not going to be lifted. We don't even know when that could happen. In addition, the federal government will continue to require masks when flying until at least January or longer. Other Covid policies in Hawaii will continue to unfold when deemed necessary.
3. Covid cases in Hawaii will continue to be worrisome in large part due to the state's limited and geographically remote medical system.
4. Surges followed by drops in cases appear to be part of the new normal we can expect here in Hawaii and elsewhere.
5. Hawaii travel will remain highly desirable but not be without worry for the foreseeable future. Hawaii is easy since it is domestic, and your health insurance, among other things, works here. At the same time, long flights and often multiple airports aren't as easy, safe, or desirable as was once the case.
6.  Changing international travel restrictions will continue to help Hawaii travel. Even though Europe and other countries seem like great ideas, being in another country at this time can feel daunting for many of us now.
7. Proof of vaccination requirements will continue to expand. This week, Hawaii vaccination passport requirements will be implemented both on Maui and Oahu for restaurants and other activities. We do expect that to expand to the other islands maybe as soon as this week. There are even indications that the federal government might mandate vaccinations for air travel domestically.
8. Commercial vaccination passports will come into greater use in Hawaii. Those three Hawaii-approved passports will be the common denominator for determining proof of vaccination, among other things.
9. Travel insurance will be in all of our minds. For us, cancel-for-any-reason is something that is important to consider since getting out of all prepaid trip expenses for concerns about travel during Covid is otherwise largely impossible.
10. Clearly, there is no end in sight as the waves of Covid continue. It will also remain as political as it is biological.
Disclosure: We receive a small commission on purchases from some of the links on Beat of Hawaii. These links cost you nothing and provide income necessary to offer our website to you. Mahalo! Privacy Policy and Disclosures.