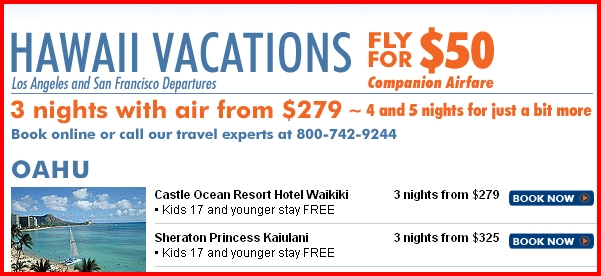 Pleasant Holidays has some good pricing for air plus hotel from either LA or San Francisco. Travel dates for this first deal are December 1-16.
In addition, Pleasant Holidays together with Starwood Resorts has another sale, this one valid through January 28.  Air plus three nights accommodation starts at $399 on Oahu and Maui, $449 on Kauai and $639 on the Big Island.
Since their new website isn't due out until next year, it makes it hard to find the dates these deals are available.  I suggest that if you don't find the deal you're looking for, just give them a call.  I was pleasantly surprised the last time I did.