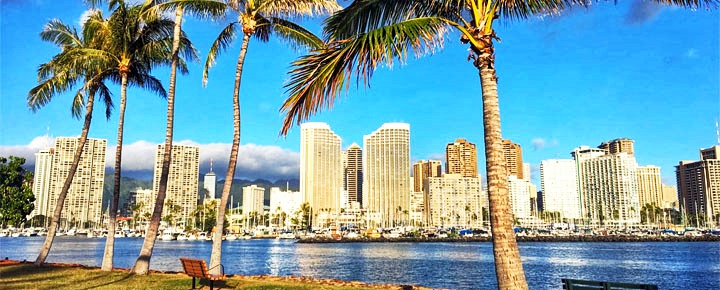 First, Lt. Gov. Josh Green is speaking up again about Hawaii's testing program and wants to see changes implemented. And soon. He said that there are still issues with COVID test types and approved testing partners, but they are getting ironed out, albeit too slowly. "Normally programs take many months for people to get comfortable with them. Remember how long it took people to get their IDs changed for TSA. Just anytime you add a new program, it takes a long long time for people to be familiar with it. We don't have the luxury this time."
Secondly, we expect to see changes soon regarding the wearing of masks in Hawaii.
Also see the latest "Faked Covid Tests, Hawaii Phishing, and CommonPass."
Here are some of what Lt. Governor Green is planning, as the official in charge of the state's pre-travel testing program.
1. Implement a mandatory 14-day quarantine for those waiting for results. Green said, "If you didn't have your result uploaded before you travel, there would be no way to get out of quarantine." He said that is necessary to keep tighter controls on the quarantine situation. "The benefit would be enormous. Because that would have nobody slipping through the cracks."
2. Accept only approved tests from trusted partners. Green said that "People will still, in some cases get the wrong test. Unfortunately, we're gonna be serious about it because we don't want any holes in the program, we want it to be really solid." The state is hoping to announce more trusted partners within the next week to help alleviate backlogs and increase options.
3. Increase in secondary testing. Green also wants to see more post-travel testing, especially on Oahu. "The more testing afterward the better but having a clean standard before people come in is what's workable." In that regard, Honolulu is deploying its own mobile lab at HNL.
4. Mask mandate. Green said recently that he wants the Legislature to mandate the wearing of masks. He is joined in that by other key legislators who want Gov. Ige to make abundantly clear that wearing masks is required throughout Hawaii. Legislators have asked Ige for an emergency proclamation for mandatory mask-wearing statewide with enforcement left to each county. Ige insists that already exists but legislators say louder, clearer language is needed. Prior Honolulu Mayor Mufi Hannemann wants a special session of the legislature to create a mandatory mask bill. He said that in Waikiki, "there are more local people not wearing masks than the tourists." Current Honolulu Mayor Kirk Caldwell wants to see both a state and federal mask mandate.
Disclosure: We receive a small commission on purchases from some of the links on Beat of Hawaii. These links cost you nothing and provide income necessary to offer our website to you. Mahalo! Privacy Policy and Disclosures.