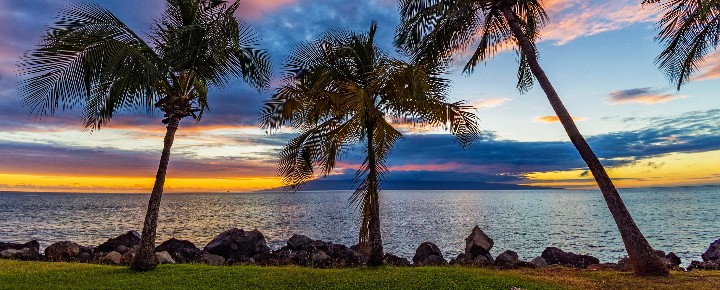 An update from the governor's office late Thursday added new information and needed clarification for those who have been fully vaccinated, and who wish to visit Hawaii without pre-travel Covid testing. Below is important information about what is required and how the new Hawai travel rules starting July 8 will work.
First, the good news: this is really happening. There were questions posed to Lt. Governor Josh Green this week about whether there was any possibility the state would change its mind regarding the elimination of test and quarantine requirements for vaccinated travelers.
Governor Ige's office reaffirmed today, that starting July 8, "travelers vaccinated in the U.S. or U.S. Territories may participate in the exception program starting on the 15th day after their second dose of the Pfizer or Moderna vaccine — or starting the 15th day after their single dose of the Johnson & Johnson vaccine."
This is a change in language regarding the definition of fully vaccinated.
Documentation process updated.
1. Upload one of three vaccination documents to your Safe Travels Hawaii account before traveling to Hawaii. Effective July 1, the state confirms that the "Safe Travels digital platform is now allowing vaccine document uploads for trips arriving in Hawaiʻi on July 8 and beyond."
One of the following must be uploaded:
A CDC COVID-19 Vaccination Record Card.
VAMS (Vaccination Administration Management System) printout.
DOD DD Form 2766C.
New legal attestations also required.
To qualify for the exemption, visitors must "Sign the online legal attestations on Safe Travels Hawaii, confirming the uploaded documentation is true and accurate."
A hard copy of vaccination documentation is needed too.
Starting July 8, visitors seeking the vaccination exemption must "bring a hard copy of their vaccination documentation to show screeners at the gate before boarding and/or upon arrival in Hawaii. Screeners will review/verify the vaccination documents, match photo IDs, name, and DOB, and confirm that the attestations are signed.
What about children under 5 and those from 5 to age of vaccination?
The state confirmed that the rules for children will not be changing at this time.
Children under 5 years old are not required to test and will not be quarantined if traveling with an adult who has a pre-travel test exception or a vaccination exception.
Children 5 years and older who have not been vaccinated must participate in the Pre-Travel Testing Program and test with an approved test from a Trusted Testing Partner to bypass the mandatory 10-day quarantine.
Additional notes.
Interisland travel (solely within the state of Hawaii) does not require either vaccination or testing.
This program does not cover international travelers.
Let us know if you have any questions.
Aloha.
Disclosure: We receive a small commission on purchases from some of the links on Beat of Hawaii. These links cost you nothing and provide income necessary to offer our website to you. Mahalo! Privacy Policy and Disclosures.