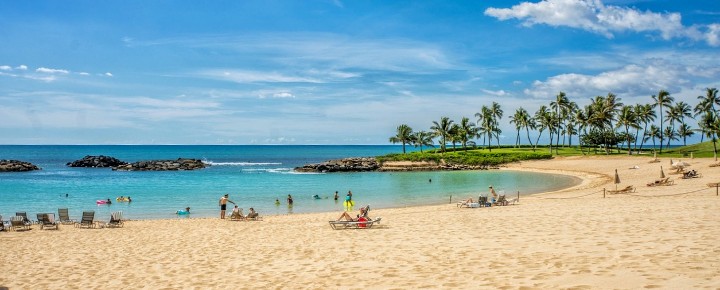 Hawaii's Emergency Management Director Major General Kenneth Hara, one of the state's highest-placed officials, said in an interview yesterday that he expects that 70% of Hawaii's population will be fully vaccinated by mid-July.
When that happens, according to Governor Ige's orders last Friday, all COVID travel restrictions will stop, together with the Safe Travels Program for travelers from anywhere within the U.S. That would mean that travel to Hawaii would resume as it was before COVID. Others in the administration, however, have indicated they thought that goal could take until late summer.
Hara thinks that removing the Safe Travels restrictions will be enough to incent people to get the vaccine. As of today, more than 60% of Hawaii residents have received at least one dose of vaccine, with 53% being fully vaccinated.
New vaccine incentive.
Last week, a new program went into effect to encourage those not yet vaccinated to get their shot to help the state achieve its goals towards reopening. It includes deals, discounts, and prizes for those vaccinated.
As you recall, on Friday, Ige said he is waiting for additional Hawaii residents to become vaccinated. As of then, Hawaii stood at 52%. According to Ige
"At 60% fully vaccinated, the state will accept proof of vaccination as an alternative to testing for domestic travel."
"At 70% fully vaccinated, ALL travel restrictions will be dropped."
All Interisland travel restrictions end next week.
As of June 15, there will no longer be any restrictions flying between islands. That means no tests and no vaccinations are required when traveling solely between Big Island, Kauai, Maui, and Oahu.
International arrivals remain in question. 
There may still be a Safe Travel component that remains for international arrivals. That hasn't been determined yet, but Hara has mentioned that it is still under consideration.
Disclosure: We receive a small commission on purchases from some of the links on Beat of Hawaii. These links cost you nothing and provide income necessary to offer our website to you. Mahalo! Privacy Policy and Disclosures.