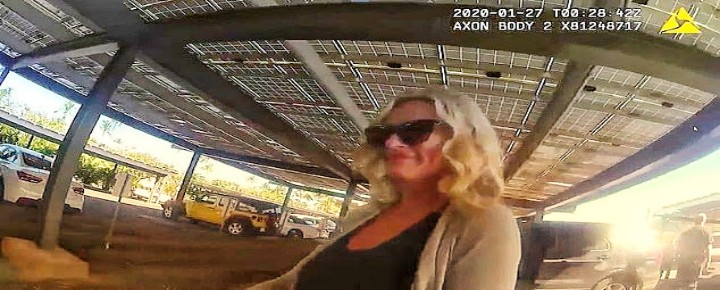 Three news stories this past week on Kauai included a lot of strange things. It was already an odd enough time living here during this crisis. Now about half of everything is shut down. Those places that are open don't usually seem busy, with just a few exceptions including Costco.
Before we tell you what happened, we were reminded of two Mark Twain attributed monikers. The first, "truth is stranger than fiction." True that.
And the second, Twain referring to Waimea Canyon on Kauai as the "Grand Canyon of the Pacific." While Twain lived in the islands for some time, he never visited the Garden Island. The expression attributed to him emanated from American explorer John Wesley Powell's visit to Kauai in 1869. Powell was an early director of the U.S. Geological Survey, who was an explorer, geologist, geographer, and ethnologist.
Now on to the three unique stories from the past week:
Weird image of Lori Vallow at Kauai Beach Resort surfaces from Kauai Police Department.
The police body-cam lead image above shows the moment they tell Vallow they have a search warrant. That took place about five months before the remains of her two children found on her husband's Idaho property. The image comes from a video on January 26 at Kauai Beach Resort. The police did find items of the children but there was no evidence they were ever here on Kauai with Lori and husband Chad Daybell. She appears to be smirking.
Rick Rubin was arrested at Anini Beach Park on Kauai.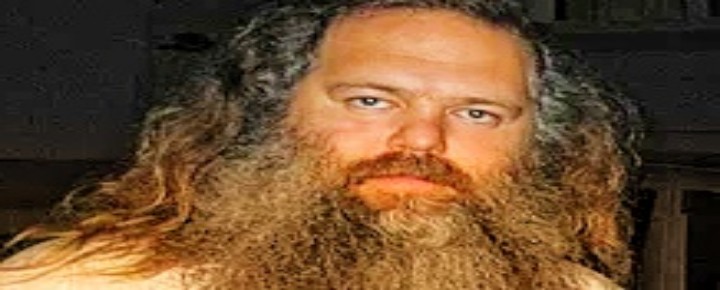 Renowned record producer and rap music pioneer Rick Rubin was cited for criminal violation of Kauai's quarantine this week. Police say he was walking accompanied strangely by paparazzi on Anini Beach (Beat of Hawaii beach photo below). He had been followed by the photographers since he flew to Kauai on September 1. Rubin, who is reportedly worth a quarter billion dollars, must appear in Kauai District Court on December 9.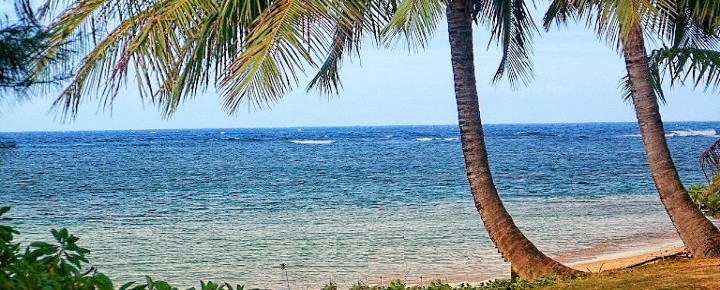 Highway closed and mayhem ensues as possible new cult descends on Kauai.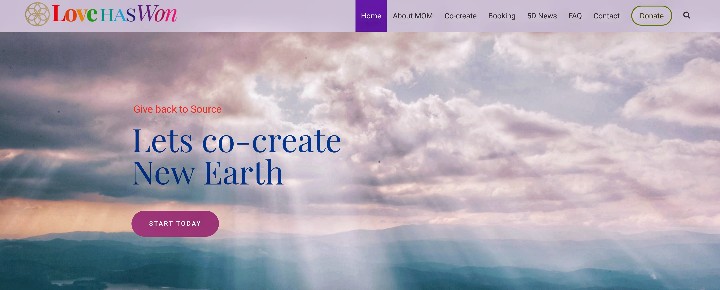 The "Love Has Won" group not long ago arrived on the island. So why did dozens or more show up to demonstrate against it? The house was vandalized by someone – the group said it was by protestors, while the protestors said the group did it to themselves.
Kauai Police, Mayor, and National Guard to the rescue.
The group's Wainiha north shore rental residence and a vehicle were vandalized on Friday night, per KPD, after word that more than 100 demonstrators circled the house and demanded that the Colorado cult group leave Kauai.
On Saturday, the highway was closed to all except those who produce proof of residence to prevent further problems.
At one point, small fires were set by someone, which required the fire department as well. Many police officers descended on the scene to squash potential unrest.
Kauai's mayor arrived late on Friday evening, and addressed the situation, and said he was negotiating an agreement for the group to leave the island with a safe escort to the airport. Our understanding as of this morning, is that "Mom" and "Dad" have left Kauai. We don't know all the details, but a lot more will be coming out.
The group was previously based in Colorado. Their religion has a highly controversial presence on social media which undoubtedly led to much of the trouble. They do daily live-streams on both YouTube and Facebook. One of the videos appears to show the group torturing a cat. Love Has Won's head, Amy Carlson, said she is their divine leader and is often referred to as "mother." We have also heard her referred to as the Hawaiian goddess Pele. And yet another video complains of the current quarantine for those arriving here on Kauai. Other posts indicating she is suffering from cancer.
On the group's website, they espouse a belief that actor Robin Williams became a follower after his death. According to their leader, MOM, he was appointed the "Etheric Ambassador of the Ascension of Planet Earth" and is the "only other BEing in all of Creation that has clearance to make any necessary addendum's to the Divine Plan." Williams is pictured on their website dressed as the TV character he originated on Mork & Mindy.
In Colorado, there were complaints to the authorities about missing persons associated with the group, but to our knowledge, no arrests have been made.
Strange times indeed on Kauai. Perhaps Robin Williams could help us after all.
Disclosure: We receive a small commission on purchases from some of the links on Beat of Hawaii. These links cost you nothing and provide income necessary to offer our website to you. Mahalo! Privacy Policy and Disclosures.