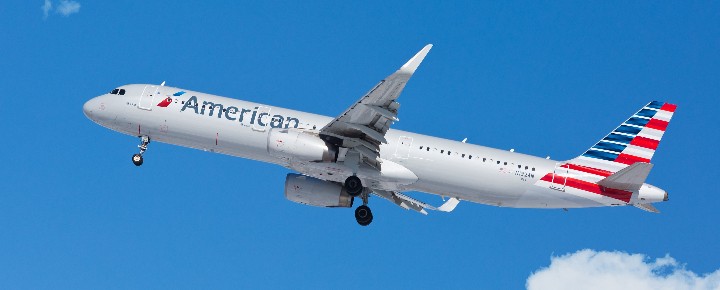 Anytime there is a problem with a flight to, from, or within Hawaii, we take note. Gratefully, both of these on American Airlines flights from Honolulu were resolved without harm. These also brought to mind the incident on United Airlines Hawaii flight Denver headed to Honolulu that took place just over one month ago. In that one, a dangerous engine failure occurred a half-hour after departure at 23K feet. The plane returned to Denver and made an emergency landing with no injuries reported.
AA Honolulu to Los Angeles flight incident.
An American Airlines flight from Honolulu to Los Angeles returned to HNL with 199 passengers aboard their Airbus A321. As reported by the Aviation Herald, this occurred last month and was previously unreported. The crew noted at about 5K feet that "Their flaps had not retracted." In addition, there was a potential airspace conflict that arose with another plane. It appears that the American Airlines crew received heading information which put them in parallel with private aircraft. When they reported to air traffic control, that issue was subsequently resolved. The flight landed safely in Honolulu.
Another plane was summoned, and the passengers arrived in Los Angeles following the delay. The plane can be seen flying over the water off of Honolulu, according to this from FlightAware.
AA Honolulu to Chicago flight incident.
Unrelated, another American Airlines flight, this one from Honolulu to Chicago, when the crew asked for and received permission for an emergency landing. AA flight 74 diverted to Los Angeles after a tire pressure warning, according to the FAA. That occurred on the March 27 flight.
Kudos to American Airlines for their handling of these issues.
Were you on either of these flights? We'd love to hear from you.
Disclosure: We receive a small commission on purchases from some of the links on Beat of Hawaii. These links cost you nothing and provide income necessary to offer our website to you. Mahalo! Privacy Policy and Disclosures.