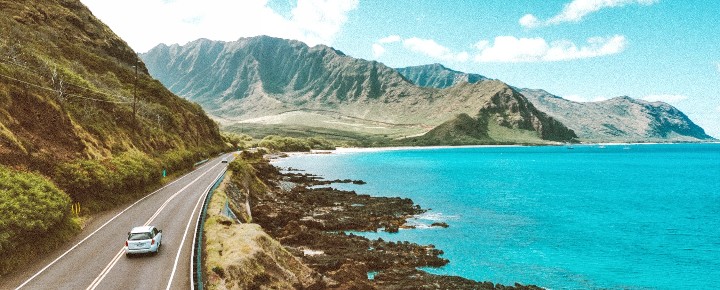 Your editors are traveling around the state regularly again to report on Beat of Hawaii. For an upcoming day trip to Honolulu, we found that ridiculous costs have returned. We returned to our prior strategies on how to save on Hawaii Car Rentals, which we'll share with you today. Also, see our savings guide to 2023 Hawaii car rentals.
Here's how we found the best deal this time.
To start looking, we checked all the suspect sites for a one-day compact Honolulu car rental from one of the major companies, and here's what we found at the time we checked. The prices include all taxes and fees. And remember, as with airline tickets, the prices of car rentals are dynamic and changing constantly.
So, editor Jeff keeps making Hawaii car rentals a game rather than finding it frustrating. He loves finding the best deals, and it isn't even just about saving money.
Takeaways from today's deal on Hawaii car rentals.
Don't expect to find the deal in the same place each time. That includes

every

vendor. No one source will always get you the best price.
We always suggest beginning the search for car rentals when booking airline tickets.
If there's time, start with a cancellable car and see if you can get a better deal later. If we have to prepay for the best Hawaii car rental deal, we rarely do that until the last minute.
Check every car rental source each time
Beat of Hawaii 2023 Savings Guide To Hawaii Car Rentals.
Disclosure: We receive a small commission on purchases from some of the links on Beat of Hawaii. These links cost you nothing and provide income necessary to offer our website to you. Mahalo! Privacy Policy and Disclosures.