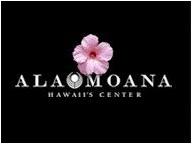 When I visit Ala Moana Shopping Center near Waikiki, I always stop at Book-Off and Honolulu Coffee Company.Coffee and books are two of my passions.
If you love to shop you'll enjoy Ala Moana's 260 stores and 70 dining options.It's a great way to spend an afternoon.This spring, on March 7, Nordstrom will join the line-up of stores.You can be sure it's an opening I don't want to miss!
Book-Off is a fun place to find paperbacks and hard covers for one dollar.That's right; for only a buck you can buy a book for your beach vacation.It's not easy to locate Book-Off unless you're familiar with the Shirokiya store which is located near Macy's.You'll find Book-Off tucked away on Shirokiya's first floor.Even though it's a small location, Book-Off is actually the largest used bookstore chain in Japan.
Tip: Shirokiya also has a tasty buffet on the second floor if you need a place to grab a quick bite between stores.The Tasty Island Honolulu Food Blog has a great post for what you'll find to eat there.
Honolulu Coffee Company has been around for over a decade and brews wonderful Kona Coffee.I stop at their third floor store location where I can sit down and read my latest purchase from Book-Off.They also have a large coffee roaster in the center of the store.If you're lucky, they'll be roasting coffee while you're there so you can savor the wonderful aroma.
Ala Moana has a special EVIP Club. When you sign up they'll email you information on deals, events and enter you in a weekly contest for a $100 gift certificate.
Just across the street from the shopping center is Ala Moana Beach Park. Remember to bring your swimsuit so you can take a dip when you're tired of shopping.It's one of my favorite places to swim.Plus, you'll find a beautiful place to walk there in the direction of Waikiki.
With so many stores and restaurants to choose from, which ones are your favorites?