The Hawaii DLNR has just approved a plan to renovate the beach sand at iconic Ala Moana Beach Park. Sand from off-shore will be brought to the beach covering the area from Magic Island (pictured here) to Kewalo Basin. That was decided following a hearing late last week.
Controversy arose as to where the imported sand would come from. The state DLNR ultimately recommended it emanate from nearby the Hilton Hotel. The dredging isn't expected to interfere with nearby surfing locations, although that remains a concern. Whether it could also interfere with swimming fronting the park by adding silt to the water is also unclear, although the state conducted tests that indicated it would not be a problem.
An earlier version of the plan also added a new dog park, playground, and additional parking. Those elements, however, will not be added at this time.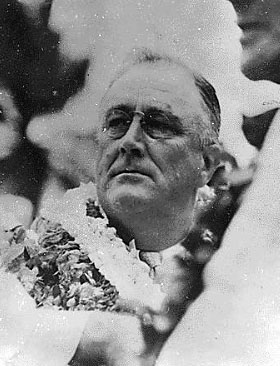 Ala Moana Beach history
The ancient Hawaiians had fish ponds here and grew taro. A U.S. president came for opening day. Throughout the years, Ala Moana Beach has become a gathering place on Oahu for its 100-acre city park, wide sandy beach, and beautiful vistas of Diamond Head and Waikiki. It's very popular with visitors and locals alike and sits across from Ala Moana Shopping Center.
In the early 1900s, Ala Moana Beach Park was a wetland area used as a garbage dump. That was a far cry from its days as Kalia, where Hawaiians had fish ponds and grew taro. In the 1930s, the area was first designated as "Moana Park" and saw President Franklin D. Roosevelt participate in its opening. The name was later changed to Ala Moana, which means "Path to the sea."
The beach and swimming channel were created through dredging by a company that needed a place to dispose of voluminous amounts of earth.
A great hangout for every reason
The beach has so many activities and features. It is popular for fishing, jogging, model airplanes and boats, sunbathing, standup and regular surfing, and more. And if you get bored and want an almost unlimited number of options for food or shopping, head across the street to the mall. The park's amenities include:
Lifeguards
BBQ's and picnic tables
Restrooms/showers
Tennis Courts
Food concessions
Meeting facilities and music pavilion
Always good conditions
With rare exception, the enormously popular half-mile-long beach features a gentle, gentle slope and year-round calm conditions because of its reef protection. Popular with long-distance swimmers (like me) and kids alike, I seldom miss a chance to swim at Ala Moana when in Honolulu. In that, I'm not alone, as Ala Moana is, without doubt, the single most popular swimming beach in Hawaii.
Magic Island
At the Waikiki end of Ala Moana Park and next to the Ala Wai Yacht Harbor sits this small, charming artificial island with a lagoon and beach. Magic Island was completed in the 1960s and was originally the site of a hotel that included two more artificial islands.  The project was stopped, and the result is this beautiful extension of Ala Moana.
Magic Island is great for sunset walks on its circular path or swimming in its protected waters. It's also the site of many of Honolulu's annual cultural events. There are a sand beach and lagoon popular with kids and sunbathers. Surfers are attracted to a spot at the end of the island, and occasional scuba divers are seen.
Parking Tips and Don't Lose Your Key
Parking is free and easier to find during the week. On Saturday or Sunday, get here early or come later in the day. I removed my car rental key from the ring and lost it somewhere in the 100-acre park. Don't do this! I didn't realize the key was missing until after my swim. With 100 acres to cover, I felt it was hopeless. Believe it or not, I  carefully retraced my steps and found the key in the sand. Amazing!
Note: Be careful and refer to our post and calendar regarding Hawaii jellyfish stings.
Beat of Hawaii © photo.