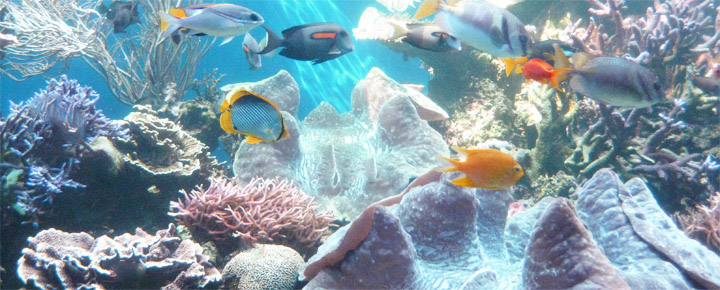 Research at Stanford University reveals that coral off Makapu'u on Oahu's southwest coast, is much older than previously believed. Gold coral (Gerardia) that is found there may in fact be more than 4,000 years old. Hawaii coral reefs have stood place in the central Pacific long enough to store a vast history of change in the ocean.
There are many threats to Hawaii coral reefs. Currently, Big Island coral is recovering following statewide coral bleaching that occurred in 2015 as a result of warm water temperatures. During that event, the majority of coral off the west side of the Big Island was damaged. This according to the Nature Conservancy.
"Bleaching events like what occurred in 2015 can overstress a coral reef to the point where it may never recover….We surveyed over 14,000 coral colonies at 20 sites along the West Hawaii coast from Kawaihae to Keauhou and were thrilled to see that many of the area's reefs have stabilized, which is the first step toward recovery." – Eric Conklin, Nature Conservancy's Hawaii Marine Science Director.
Coral bleaching over a period of time weakens the reef and may result in its death. Reefs support about one quarter of all marine life, and are associated with 1 million total species of plants and animals. Their value is as global as is the danger to them.
Stanford's earlier research also indicated that the growth of old coral is so slow that any harvesting is unsustainable. Coral is at risk too from deep-sea trawling and long-line fishing.
New Hawaii sunscreen law starting in January 2021.
Hawaii has moved to ban sunscreens that can damage coral reefs. A recently enacted state law will prevent sale of sunscreens containing oxybenzone and octinoxate. These chemicals are found in thousands of sunscreens.
Threats to Hawaii coral reefs and things you can do:
Scientists predict that over half the world's coral reefs may be gone within the next 20 years. Here in Hawaii, and around the world, they are in imminent danger from threats including global warming, harvesting, pollution, and unsustainable fishing, among other things.
1. Use only physical barrier type sunscreens. Besides, they're better for you too.
2. Don't buy coral found in jewelry or souvenirs. Even Tiffany agrees that old (red) coral is simply too precious to harvest or wear.
3. Eat only sustainable seafood. That will ensure that fish stocks are maintained and over-fishing is eliminated.
4. Do not touch, disturb or remove marine life from its habitat or shells.
5. Do not step, touch or stir up sediment on or near coral.
6. Educate yourself and others. Read about NOAA's Coral Reef Conservation Program, and check out the Coral Reef Alliance.