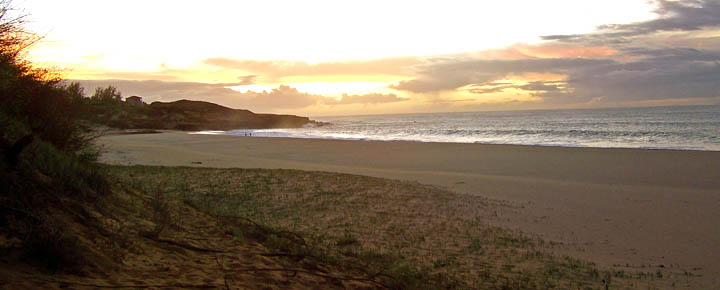 Last week SWA flight attendants signed an agreement which allows the carrier to operate over water flights. So many in the press presumed the announcement meant  Southwest was closing in on announcing Hawaii service.
Southwest has already begun taking delivery of larger Boeing 737-800's, which were acquired in part with the thought of serving Hawaii and other distant destinations. These new planes are capable of reaching Hawaii from west coast cities, but cannot go further inland without removing weight (such as passengers).
So is it indeed true Southwest is closer to announcing Hawaii service? Here are some of the issues:
Hawaii Airline Competition is Fierce
Since Southwest first announced their intention to serve Hawaii at some point in the future, others carriers moved in. Alaska Air, joined by bellwether Hawaiian Air and latecomer Allegiant Air have taken up available positions. Southwest's entry into these limited west coast markets will only serve to further reduce financial yields for all carriers. None of these companies can afford to endure such pressure in the long run.
Even without Southwest, competition has heated up among the three main players, together with a little help from legacy airlines like United. As a result, this fall's Hawaii airfare sales are the earliest and most widespread we've seen in years. In fact, fall airfares are running at just about the cost of fuel alone on many Hawaii routes served by Allegiant, Alaska and Hawaiian.
Mainland Cities In The Mix
Should Southwest decide to add Hawaii to its destinations, which mainland cities will they choose? The options are limited, and the competition in place. However, the following are among the anticipated departure cities:
Oakland
San Diego
Los Angeles
Orange County
Interesting Opportunities Exist
Southwest is so large that they will create their own markets in spite of existing competition. Loyal followers will choose to fly Southwest to Hawaii.
When Southwest Airlines Hawaii service finally happens, nonstop opportunities will be limited by aircraft type. They will, however, enjoy an ability to create unique one-stop services including for example, Texas. If they move in that direction, they may also find that creating new markets for Hawaii travel is a great deal of work.
Lastly, should Southwest feel aggressive in terms of Hawaii, there is another possibility. They already have the aircraft (Boeing 717 acquired from AirTran) and could decide to offer inter-island service.
---
Disclosure: We receive a small commission on purchases from some of the links on Beat of Hawaii. These links cost you nothing and provide income necessary to offer our website to you. Mahalo! Privacy Policy and Disclosures.