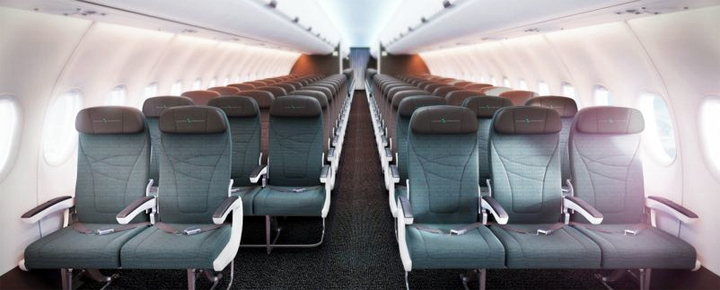 Carriers entering key west coast markets and possibly inter-island too, will lead to more Hawaiian Airlines competition. Look for more news very soon from Southwest Airlines, in addition to United Airlines and Delta Airlines. Plus announcements of many new routes coming from Hawaiian Airlines in the new year!
The financial markets are well aware of our industry's competitive threats, and as a result, the price of Hawaiian Airlines stock has dropped nearly 50% from over $60 in December to $33 today. That in spite of good financial reports. Why? It's all about the upcoming competition that we continue to apprise you about.
Of course, last week, SWA Hawaii flights were in the news again, with their CEO indicating that inter-island flights are definitely both a consideration and something (short haul) that Southwest is uniquely adept at.
Hawaiian Airlines Competition on Mainland Routes
These routes have been the bread and butter of Hawaiian Airlines' operations for decades. The company has largely been using its fleet of A330 wide-body's for those routes, in addition to its soon to be retired 767 fleet. Hawaiian will be switching on all but the most highly trafficked routes to the A321 narrow-body's as those are delivered and put into service starting early next year.
Hawaiian Airlines will distinguish itself with its unique island-style service model. In addition, they will feature a first class (not lie-flat) section on the new planes. They also offer a premium economy section with same-as-economy seating, but with additional legroom and other amenities.
Southwest, by contrast, will have no first class, premium economy or even basic seat assignments. Southwest does and probably will continue to offer two free checked bags.
United Airlines and Delta Airlines both offer first class (mostly not lie-flat) and similarly configured premium economy sections.
Beat of Hawaii Analysis: Hawaiian Airlines will remain a strong performer in their well established mainland markets. Prices and profits, however, may erode for some time on these routes. One recent example of this is the price of San Francisco to Maui and Honolulu coming down to the $300 round trip level last week.
Hawaiian Airlines Competition on Inter-island Routes
Hawaii has had no inter-island competition for more than a decade, since the demise of once beloved Aloha Airlines. And unfortunately we expect troubled Island Air to cease operations at some point in the not distant future.
Southwest inter-island. When asked last week about flying inter-island, SWA CEO Gary Kelly indicated that was a distinct possibility, either initially or subsequent to their west coast to Hawaii launch. We all know that short-haul routes, similar to those in Hawaii, have been a cost-effective, winning solution for Southwest since their inception. Inter-island might start as one-stop connections, such as Kona-Honolulu-Mainland for example.
In the past decade, as a result of surging costs and little competition, inter-island flying has become something of an expensive exception rather than the rule. Previously, it wasn't unusual for visitors to fly to Honolulu, then island-hop to see multiple islands. Residents also used to commute regularly for shopping and other reasons.
Beat of Hawaii Analysis: Southwest inter-island entry could, at least initially, reduce inter-island fares by as much as 50% overall. It would be a huge game changer for Hawaii's airline and related hospitality industries, visitors and locals.