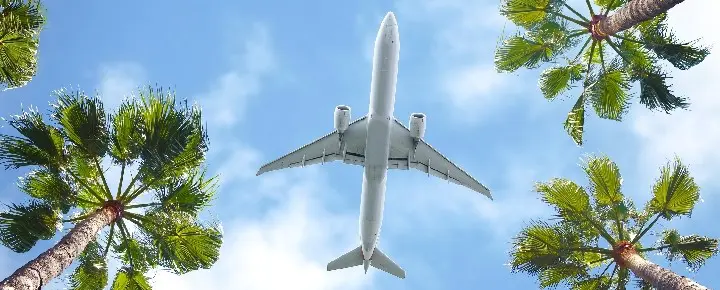 With the problems at Hawaiian Airlines in the past couple of weeks and the latest J.D. Power 2023 North America Airlines Satisfaction Study just released, we decided to see what others are talking about and then report back here. So, this week, Beat of Hawaii is off to try new Hawaii flights and offer fascinating back-to-back comparisons we indeed enjoy and hope you will too. Read on for how we'll be flying to and from Hawaii this week.
J.D. Power says that customers are less satisfied overall with airlines due to soaring demand, surging airfares, and limited supply.
We'll add that the meltdowns for Southwest Hawaii passengers in December, and, more recently, for Hawaiian Airlines passengers are at the top of other frustrations.
The survey said, "Customer satisfaction with major airlines is down significantly for a second consecutive year, introducing the risk of possible brand damage if the current pattern of price hikes, staffing shortages, and reduced routes continues… From the customer perspective, however, that means planes are crowded, tickets are expensive, and flight availability is constrained. While these drawbacks have not yet put a dent in leisure travel demand, if this trend continues, travelers will reach a breaking point, and some airline brands may be damaged."
Comments we received about Hawaiian's latest problems make clear the fact that travelers are already at the breaking point and brands will be damaged.
Following are some of what J.D. Power had to say:
Overall passenger satisfaction declines, with the most significant cause being cost and fees.
Passengers in the first/business segment have had a more positive experience. It is the premium leisure customer that airlines have their eyes on, so it is no wonder that segment is continuing to improve. Food and beverage is a big gainer here. Even in economy though, food and beverage are improving, as noted by J.D. Power.
How airlines flying to Hawaii scored.
First, Hawaiian Airlines is not included in the study. The reason is that only national, not regional, brands were considered.
The study measured performance and satisfaction by cabin class and between business and leisure travelers. Their report is grouped into First/Business, Premium Economy, and Economy. "The modified factor model measures passenger satisfaction with airline carriers based on performance in seven factors: Reservation, Check-In, Boarding, Baggage, Aircraft, Flight Crew, In-Flight Services, Costs & Fees."
The findings were based on 7,774 passenger responses from those who had flown within a month of completing the survey. The study was conducted in March.
Economy class rankings of airlines flying to Hawaii.
This is obviously how most people travel to and from Hawaii and is thus of the greatest importance. Southwest Airlines ranked number one, followed by Delta Airlines, then Alaska Airlines.
Southwest scored at the top for customer satisfaction in economy for the second straight year in this study, with a score of 827 out of 1,000.
Delta Air Lines, at 801, came in second. When we flew and did a comprehensive Southwest Hawaii flight review, we were pleasantly surprised at how good it was. Beat of Hawaii concurs with J. D. Power that it is the best narrow-body economy service to Hawaii, bar none.
Premium economy class rankings of airlines flying to Hawaii.
This is a segment that, while increasing all the time, is still not present on most flights to Hawaii. Premium economy does not mean extra legroom economy but a separate and distinct class of service. It is typically found on widebody flights on Delta, United, and American Airlines.
Rankings here start with Delta Air Lines, then Alaska (which isn't a true premium economy), then American Airlines. United is last in this category.

First/business class rankings of airlines flying to Hawaii.
Delta Air Lines ranked number one in business/first-class customer satisfaction rankings. They were followed by Alaska Airlines, United Airlines, and American Airlines.
Which Hawaii flights we'll be reviewing this week?
Beat of Hawaii editors haven't flown Delta Air Lines to and from Hawaii since well before Covid. Then, their service was honestly nothing special to write about. It generally felt in the pack with and perhaps slightly better than United and American, which isn't what we'd consider great. However, Delta has received great reviews from multiple sources, and we're anxious to try their Hawaii flights again. We will travel on Delta's new A321neo, the same narrow-body plane Hawaiian Airlines flies.
A few weeks ago, we flew on a Hawaiian A321neo flight as well, and we will be contrasting every aspect of the two flights for you later in the week.
How do you rank the national carriers serving Hawaii?
Disclosure: We receive a small commission on purchases from some of the links on Beat of Hawaii. These links cost you nothing and provide income necessary to offer our website to you. Mahalo! Privacy Policy and Disclosures.