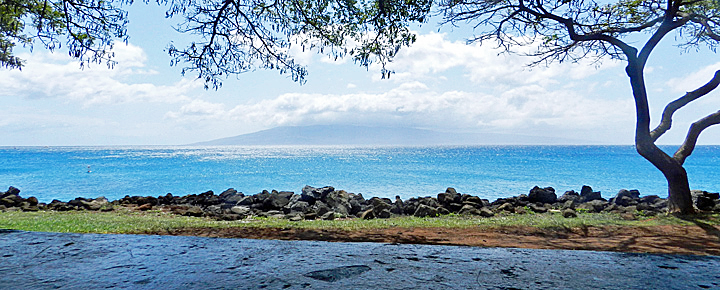 Should you buy travel insurance for your upcoming Hawaii vacation? Consider what happened to us recently when flying from Kauai to Paris. Without our $150 policy, we would have been out over $600 additional for accommodations we missed, clothes purchased because of delayed baggage, and expenses due to an extra day of transit.
In the end, getting reimbursed was really quite easy. We simply needed to have receipts, and proof of delay.
This all started when one flight was cancelled due to a mechanical problem. That resulted in a missed onward connection. We were then rerouted to a partner airline with a 12 hour delay. If that wasn't bad enough, the luggage went its own way and showed up several days later. It was a comedy of errors that wasn't altogether funny at the time. Getting reimbursed for all our expenses however, made it a lot better, and validated our decision to buy travel insurance. Could this happen to you?
Here are our updated travel insurance tips and suggestions.
Tip 1: Before buying travel insurance consider the following: (a) how much money would you lose if you have to cancel your trip by looking at what is refundable and what is not, (b) how much would it cost you if your flight is delayed, including accommodations you could not use, and (c) expenses for clothes and personal items if your luggage does not arrive with you.
Tip 2: Don't purchase insurance from an airline when buying tickets online. You will get more bang for your buck using InsureMyTrip (our personal favorite) or another online agency. That's because unless you bought a package from the airline, they are likely only insuring the flights. A comprehensive travel insurance policy covers flight, hotel, delayed/lost baggage and so much more. Moreover, working with an agency gives you a huge number of policies, options, and prices to choose from.
Tip 3: What coverage types do you need? Travel insurance policies and their provisions vary so much that at times it seems mind boggling. While doing this work takes quite a while the first time, it really does get easier to understand over time.
Tip 4: Shop early for travel insurance. Options including waiver for pre-existing medical conditions usually only apply when buying within the first few weeks. Also, most policies come with a free-look period (often up to several weeks) during which you can review the terms and conditions and return it with little or no cancellation penalty.
Tip 5: If you think you might make a claim on your policy, it is best to keep every receipt, then review your policy again before contacting your insurance carrier. You want to be sure that the claim you file will qualify easily for reimbursement.
Tip 6: Try adjusting the variables below to see how they may impact the insurance premium.
A. Total Trip Cost.
Total trip cost is the amount that you are insuring and largely determines the insurance cost. Some policies require that you insure all trip expenses, while others do not. If you aren't sure of your exact trip cost, or just want to see how different amounts impact premiums, try adjusting that amount in the quote process. Sometimes raising the trip cost or lowering it will result in a significant difference in the insurance cost.
B. Travel Dates.
If you don't know your exact dates, play with them in the quote process. Buying a few extra days coverage at the trip's beginning or end, may or may not affect the premium.
C. Plan Type.
Travel insurance package plans typically offer basic coverage and options including: trip cancellation, baggage, medical, dental, emergency evacuation, traveler assistance, baggage and travel delay, and accidental death coverage, collision/damage car rental coverage, sports coverage, airline flight insurance and emergency evacuation, among other things.
What's your experience with travel insurance?
Disclosure: We receive a small commission on purchases from some of the links on Beat of Hawaii. These links cost you nothing and provide income necessary to offer our website to you. Mahalo! Privacy Policy and Disclosures.