Only two days have passed since we revealed the prior unreported United Airlines Hawaii flight diversion. Now there's a third in one week. We believe the airline is just having bad luck in that regard, but it is getting odd. We also looked into the US government's database of domestic fight diversions for insights into whether there's anything unusual afoot here or not. But first, the latest diversion.
Will, a reader who's been commenting here for years, provided Beat of Hawaii with this latest tip which we researched further: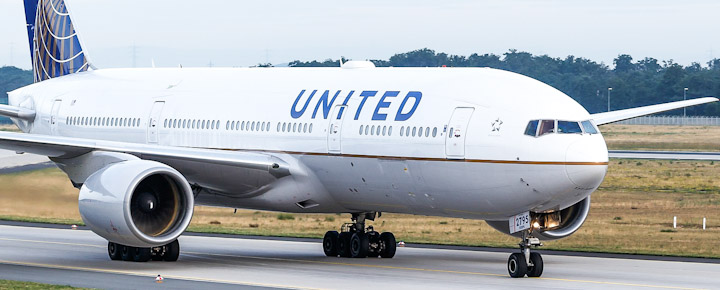 United Denver to Honolulu flight diverts back to Denver.
United 384 departed Denver on Friday at 12:43 PM. It wasn't long until a problem was discovered that resulted in the wide-body plane circling back to Denver, where it landed again at 1:14, barely a half hour following departure. The plane involved was a Boeing 777-200. After a delay of 9 hours at its Denver hub, another aircraft of the same type was summoned, which then continued the flight to Honolulu.
Will pondered an interesting question: "United seemingly puts their oldest 777-200s on this route, so mechanical delays seem more likely." On checking further, Will is correct. The plane involved in this incident is 27 years old. United has a fleet of 90 Boeing 777 aircraft. The average age of the planes is just under 20 years.
Update on Friday's United Hawaii flight diversion from Kona to San Francisco.
We've also learned more, courtesy of reader Jason, who was on the Kona flight. Jason said the problem was a loss of some hydraulic control, which is critical to aircraft in flight.
"I was on this flight from KOA to SFO on Friday. There was a loud pop sound in midair. Sometime later, the captain came on and said the left hydraulic stabilizer broke, and we were turning around. The plane had to turn very slowly as they were not able to bank the plane as normal. Once on the ground, we had to wait for the fire dept to come out and check the plane for Hydraulic fluid before we could get a tow back to the gate. I was happy to land safely, and I understand mechanical failures can happen; however, United has been awful to deal with in the aftermath!"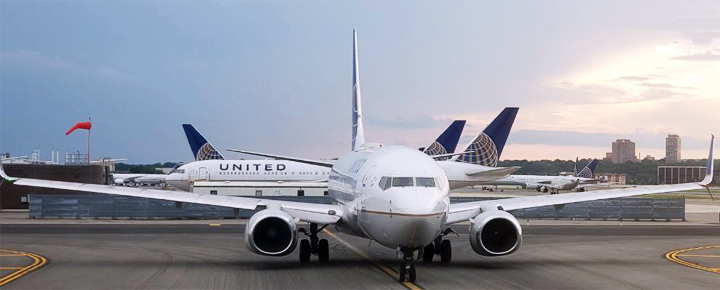 Friday's flight didn't get far from Hawaii when the problem arose, causing the plane to return to Honolulu. It was only in the air for two hours. As was pointed out above, the delay in getting to the gate, which didn't happen until 5:07 PM, was related to the hydraulic issue. The flight, which United had hoped to continue later in the day, was subsequently canceled.
That plane was unlike the Denver to Honolulu aircraft. While that was a 777-200, this issue arose on another older aircraft in UAL's fleet, a Boeing 757-300. It was, of course, the same type of plane associated with another United Hawaii flight diversion last week. That occurred on May 24, on United 2380, from San Francisco to Honolulu. The aircraft with 223 passengers diverted, which the FAA said resulted from rudder (control) issues.
And just three days ago, we reported on another United Hawaii diversion. On that Boeing 789 Dreamliner, one of the engines was shut down in flight for unknown reasons. That was on United 348 last Saturday. The flight from Maui to Chicago diverted instead to San Francisco.
Are United Airlines Hawaii Flight Diversions too frequent?
We can't say if it's a coincidence or not that United has had so many Hawaii flight diversions in just the past week. It seems unusual.
We looked at the US domestic flight diversions database over the past 25 years. The percentage of flights diverted has remained in the 2 in 1,000 flights to 3 in 1,000 flight range throughout the past quarter century, up until 2021, the last year for which there is data.
But flights to Hawaii are always more concerning since there's nowhere to land across a vast 2,500 miles of Pacific Ocean that separates the US mainland from the Hawaiian Islands.
Read Hawaii Has the World's Longest Over-Water Flights.
Lead image courtesy of FlightRadar24.