Thanks to a tip from reader Darin, we learned that United Airlines flight 643 from Kona to SFO diverted today to HNL. We're waiting to learn more about the exact cause of the problem as details start to emerge.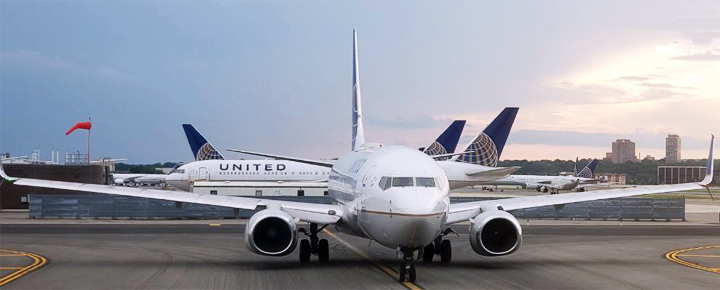 Another United Airlines Hawaii diversion was just reported: Triple Whammy! Three United Airlines Hawaii Diversions this Week.
Today's diversion only got a relatively short distance from Hawaii when it turned abruptly, returning this time to Honolulu. The same aircraft then departed Honolulu. The original flight departed Kona at 1:22 PM and returned to Honolulu just two hours and twenty-one minutes later, at 3:43 PM. But due to unknown circumstances, the flight didn't arrive at the gate until 5:07 PM. Once the cause of today's diversion was rectified, the same aircraft was originally to depart Honolulu at 5:00 PM, with an estimated arrival in San Francisco early on Friday morning, Pacific time. That, however, did not happen. The flight did not leave Honolulu and appeared to be subsequently canceled entirely.
The aircraft involved is another Boeing 757-300, Registration N7581. That's the same variant that was involved in last week's mechanical diversion. On May 24, another United Boeing 757-300, performing Flight 2380 from San Francisco to Honolulu, diverted with 223 passengers and 7 crew onboard. In that instance, the FAA reported only that the plane suffered from rudder (control) issues. After about a five-hour delay, passengers arrived in Honolulu on another aircraft.
Two days ago, we reported on yet another previously unreported United Airlines Hawaii diversion. In that instance, the problem was related to an engine issue in which one of the two engines was shut down. This took place on United Flight 348 on Saturday, May 20. That plane was a Boeing 789 Dreamliner bound from Maui to Chicago, which diverted to San Francisco instead.
And rounding out the past two weeks of Hawaii flight diversions, on May 15, we reported an over-water diversion involving a Southwest Hawaii flight with a shattered windshield. That flight was from Honolulu to San Diego.
Why Hawaii Flight Diversions are so noteworthy.
Flights to Hawaii are unique since they are some of the world's longest-distance overwater flights without a diversion point. Over 2,500 miles separate Hawaii from the US mainland. In a diversion, a flight can be up to three hours away from the closest diversion airport. Thus with Hawaii flights, safety and diversions take on additional significance when compared with overland flights. Read Hawaii Has the World's Longest Over-Water Flights.