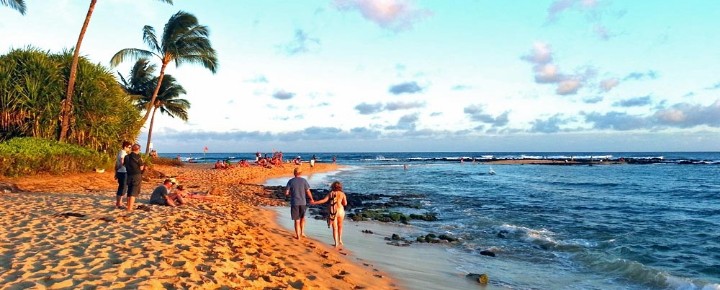 First, Hawaii vacation rental owners and managers this week threatened a $1 billion suit if they are not allowed to open. Second, a new federal lawsuit alleges violation of fundamental right to interstate travel and more.
During this, Kauai yesterday approved the reopening of vacation rentals for anyone not under 14-day isolation restrictions. The Big Island mayor said he's working on a similar rule that could also take effect on June 16. The governor said he is still considering the appropriateness of this change for the rest of the state. "Certainly this is something that we're working with the counties on as appropriate on a county-to-county basis
The threatened suit could thus be resolved, while the other suit below, may not. We also expect that further actions related to the prolonged closure of normal travel and how it may resume, will be forthcoming.
Vacation rentals are singled out as nonessential – is government picking favorites?
This week Honolulu law firm Damon Key demanded that the state lift the ban on short term vacation rentals in order "to ensure that legal action is not necessary." Attorney Gregory Kugle said, "We don't think it is fair or legal for the government to pick favorites and determine which sectors survive and which don't."
The $1 billion suit reads that "The emergency orders have singled out vacation rentals as nonessential businesses while allowing hotels, motels, timeshares, and condo-hotels to continue to operate as essential businesses. This has resulted in the state and counties affirmatively discriminating against lawfully operating business owners. The owners of vacation rentals are being denied due process rights and not being treated equally under the law."
The state and others have been concerned about the lack of ability to monitor visitors in vacation rentals while in mandatory isolation. Visitors must complete the 14-days in a hotel first, which given the average length of a stay, still makes no sense for the majority of visitors.
Second lawsuit filed on extension of Ige's emergency order.
Another lawsuit, this one a federal civil rights action, was filed in Honolulu yesterday, together with a motion for a temporary restraining order. That on behalf of a group of Hawaii residents.
The suit and Temporary Restraining Order request, assert that extensions of Ige's emergency order violate the US and Hawaii state constitutions. It states, "The governor has the authority to declare an emergency and make rules regarding the emergency on the grounds that it can be difficult to quickly assemble the Legislature to respond to an emergency, but that authority expires after 60 days." The suit also alleges that the 14-day isolation rules in effect violate "fundamental right to interstate travel," among other things.
On Hawaii travel resumption: Interisland is a go and no word on other arrivals.
This comes as the state will (1) remove the 14-day requirement for interisland travel starting June 16, while (2) leaving it in place at least through July 31 for mainland and international arrivals.
Beat of Hawaii: The state has failed to put forth any proposal on which Hawaii visitors and residents, travel industry stakeholders, as well as local businesses, employees, and others can base future plans. 
Disclosure: We receive a small commission on purchases from some of the links on Beat of Hawaii. These links cost you nothing and provide income necessary to offer our website to you. Mahalo! Privacy Policy and Disclosures.