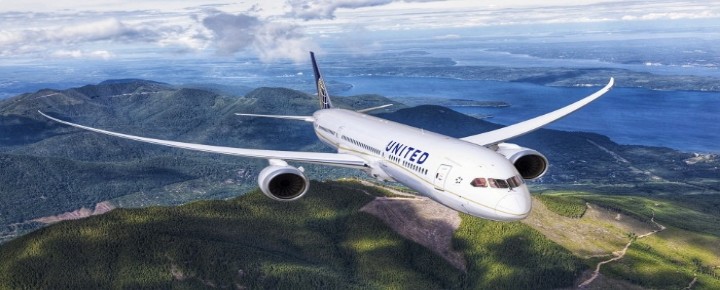 FlightAware is reporting that an unscheduled Dreamliner flight is en route from Honolulu to Singapore. There have been so many recent flight diversions; this one only ended up in Hawaii due to a life-threatening situation.
The flight from San Francisco to Singapore, normally 8,446 miles long and taking about 16 hours, is one of its longest. But this time, due to a medical emergency, it flew just 8 1/2 hours before turning back to Honolulu.
It was reported that a passenger may have suffered dangerous shock as a result of a peanut allergy. The flight left San Francisco at 11:21 PM and arrived in Honolulu at 4:53 AM Sunday. Following a very long delay, perhaps due to crew rest requirements, it departed Hawaii at 12:28 AM Monday and is due into Changi at 5:46 AM Tuesday (Singapore time).
UAL told passengers that the cause of the diversion was a medical emergency. We aren't sure when the emergency arose, but the flight was already perhaps 1,000 miles northwest of Honolulu when the decision was made to divert back to Hawaii. It was reported that the issue was a potentially life-threatening nut allergy.
Why did the flight divert to Hawaii?
It appears from the flight map that the plane was actually closer to Midway Atoll than it was to Honolulu when the decision was made to return to Hawaii. Why?
Midway is the tiny island poised virtually halfway between Asia and North America, which was almost directly in line with the UAL flight course. Midway, of course, is also the site of the famous WWII battle. At one point, long ago, it was a regular stop on Pan Am's routes. The US Naval Base there closed years ago and the island is now managed by the U.S. Fish and Wildlife Service.
Some 1,300 miles NW of Honolulu, Midway Atoll consists of three little islands encased within a barrier reef. To this day it remains an FAA-approved emergency landing site for airlines. It is also home to seabirds, green sea turtles, and monk seals.
Midway is now closed to the public and no visitors are allowed. Only a small number of people live there, and medical care is provided at a clinic. The nearest major hospital is in Honolulu, which is likely the reason for the choice of diversion, among other things. It isn't clear just how well crew and passengers can be accommodated on Midway at this point.
Read on for the allergy policies of all airlines flying to Hawaii.
United Airlines is one of the airlines that no longer serve peanuts on its flights. But of course, that doesn't mean that someone might not have carried on their own peanuts, for which there is no prohibition.
It has been long-recommended that when traveling, passengers with severe food allergies carry their pwn epi pen and advise the cabin crew of the situation. While the airlines all carry epinephrine for allergies in their emergency medical preparations, a healthcare professional is required for its administration.
Food allergies on flights.
Some of the most common food allergies with which passengers could possibly come in contact include eggs, milk peanuts, shellfish, soy, tree nuts, and wheat. More than 30M Americans are said to suffer from food allergies.
EpiPens.
Passengers are permitted by TSA guidelines to bring EpiPens on a flight. Obviously, those should be in carry-on luggage. Should shock occur, it is good to have someone with you or a flight attendant aware of the situation.
Allergy policies of airlines flying to Hawaii.
None of the airlines flying to Hawaii will guarantee an allergen-free environment. Alaska, American, Delta, Hawaiian, and Southwest all avoid serving peanuts. But whether in fact, some traces of peanut products or other nut products are present in their food, is not guaranteed.
Disclosure: We receive a small commission on purchases from some of the links on Beat of Hawaii. These links cost you nothing and provide income necessary to offer our website to you. Mahalo! Privacy Policy and Disclosures.