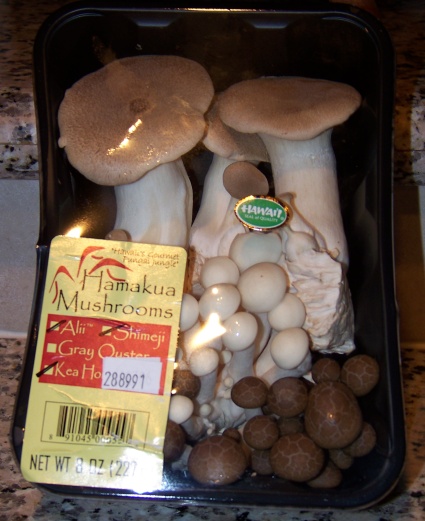 If you're looking for that completely unique gift to bring home with you from your Hawaii vacation, look no further.
Hamakua mushrooms are a gourmet treat from Hawaii and some of the best mushrooms I've tasted. They have both a wonderful flavor and texture. You can legally import them to the mainland, inasmuch as they are not a plant or a vegetable, but a fungus.
Available at supermarkets state-wide, these local delicacies have been grown in the town of Laupahoehoe on Big Island since 2003.
Hamakua mushrooms are produced without synthetic fertilizers, pesticides, herbicides, hormones or chemicals. They are cultivated Japanese style and harvested by hand. The eucalyptus trees along the Hamakua Coast provide the necessary wood for them to grow.
Be sure to check out the Hamakua Mushroom recipes and let us know how you like them. For the best deal, try Costco where $3.99 buys you an eight-ounce container.
Disclosure: We receive a small commission on purchases from some of the links on Beat of Hawaii. These links cost you nothing and provide income necessary to offer our website to you. Mahalo! Privacy Policy and Disclosures.