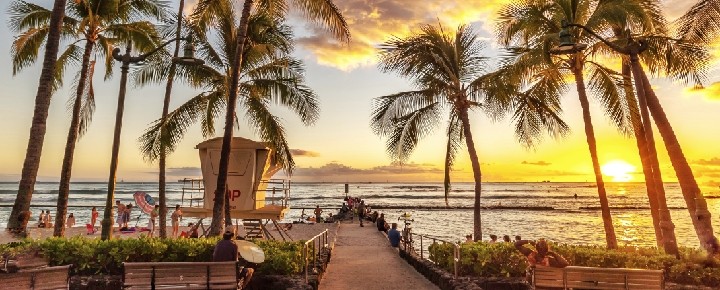 All US airline passengers could soon need proof of Covid-19 status before stepping on board. If enacted, that will include flights to Hawaii. That bill now in the US Senate is pending. On that note, President Biden will be in Chicago tomorrow to discuss airline vaccination requirements. Those were first put in place as a mandate for being a federal contractor. The White House said they're "seeing strong movement and early action toward vaccine requirements across industries and, importantly, in the airlines' industry." NIH said Sunday that "vaccinations are key to curbing another surge down the road."
Thus, it seems inevitable that airlines will require that employees and soon passengers be vaccinated, courtesy of the federal government through some means.
Global air travel moves towards passenger vaccination mandates.
Airlines around the world are moving only to allow fully vaccinated passengers onboard. The most recent is Hawaii entrant AirAsia, which stated that it would require vaccination of all adult passengers. At the same time, those too young to be vaccinated must be accompanied by a vaccinated adult.
Last month, Qantas (which flies from multiple cities to Honolulu) announced that all passengers must be fully vaccinated. Air New Zealand, which flies from Auckland to Honolulu, has also announced that all passengers must be fully vaccinated.
Hawaii's Southwest Airlines was the most recent US airline to require that its employees be vaccinated. That as Hawaii's longtime carrier United required vaccination of all employees and said that any remaining unvaccinated (just over 200 of 67,000 employees) would be terminated. Delta Airlines is the only US carrier that has not implemented a vaccination requirement, although it charges those not vaccinated $200 per month and requires weekly testing and mask-wearing. Delta is approaching 90% vaccination compliance.
Air passengers in the US are not subject to any COVID requirement thus far. While Hawaii has its own vaccination and testing rules (Safe Travels), those only serve to avoid an otherwise mandatory 10-day quarantine.
We note too that Canada will require that all arrivals by plane and train be fully vaccinated by month's end.
The next move is up to the federal government.
Requirements for domestic passengers remain up to the federal government. The State of Hawaii is forbidden from requiring proof of vaccination or testing to fly here. The state can only say that if you don't do one of those, you will end up in quarantine.
Public opinion suggests this is about to happen.
64% of Americans are in favor of such a domestic air travel vaccination requirement, according to the latest polling.
US Air Travel Public Safety Act.
Currently pending in Congress, this requires that airlines verify that passengers either:
1. Provide digital or paper proof of being fully vaccinated.
2. Present recent negative COVID test.
3. Are fully recovered from COVID.
If passed, airlines will be responsible for collecting contact tracing information, which the airlines have opposed thus far. This bill would also seek to align domestic with international standards set to begin next month.
Question: Will you feel safer flying to Hawaii in an all-vaccinated or tested aircraft and airport environment?
Disclosure: We receive a small commission on purchases from some of the links on Beat of Hawaii. These links cost you nothing and provide income necessary to offer our website to you. Mahalo! Privacy Policy and Disclosures.