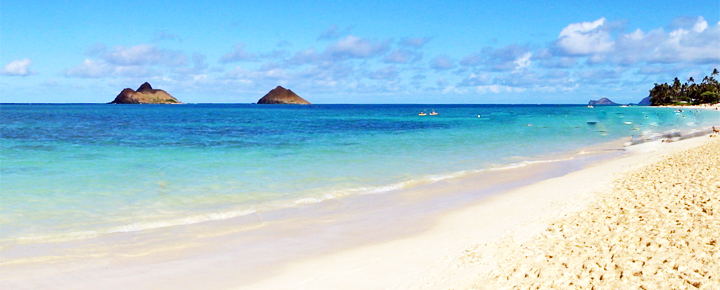 Updated as of January 2018. Last year, Alaska Airlines announced it would bring satellite based WiFi to flights to Hawaii. The company said, "…experience high-speed, more reliable, and streaming-friendly Wi-Fi on all our planes to all destinations, including Hawai'i…."
We expect to see Hawaiian Airlines announce satellite based WiFi soon. The carrier bellwether is the last man standing at this point.
How do you feel about WiFi on Hawaii Flights?
We weren't sure how we'd feel about this change, as in many ways we'd always looked forward to five hours to sleep, read or do something other than remain perennially connected. And on the other hand, sometimes those five hours are a great way to finish last emails and close up shop before hitting the islands. Just to add, in the past six months we've had the opportunity to use WiFi across the ocean on multiple occasions. We can both report that we did really like it.
While you ponder that, on to whether and when WiFi will be available on your Hawaii flights, and if so, at what cost?
Virgin America announced last year that all of their Hawaii flights now have WiFi (see below). Other carriers have over-water satellite based WiFi too, either already available or announced. Read on for those details.
Updated: WiFi coming to Hawaii Flights
We spent a significant amount of time checking with the airlines as well as with the service providers themselves. It is still challenging to find information specifically about WiFi on flights to Hawaii. Here's what we know for now. If you have any further updates from your Hawaii flights, please let us know in the comments below.
1. Virgin America. All flights from Los Angeles and San Francisco to Honolulu, Maui and Kona have satellite based Via Sat WiFi. The cost for unlimited use during the entire flight is $17.99. Virgin America's offerings will soon merge with those of parent company Alaska Airlines. Free texting is currently available. Speed is 15mbps.
2. Hawaiian Airlines. Does not currently offer WiFi on flights to Hawaii.  The company indicated in 2015 that it was evaluating the criteria of good economics, strong Pacific Ocean performance and adequacy of bandwidth. No further updates have been announced as of January 2018.
3. Alaska Airlines. The company announced last year that it would offer satellite based WiFi needed on Hawaii flights. Regarding satellite Wi-Fi, the company said:
"Starting Fall 2018, experience high-speed, more reliable, and streaming-friendly Wi-Fi on all our planes to all destinations, including Hawai'i, Mexico, and Costa Rica." Speed is 10mbps.
Alaska also offers free chat which will extend to Hawaii. That works with Facebook Messenger, WhatsApp, and iMessage among others. This service is available on Alaska non Hawaii flights now.
We do not have any cost update Alaska's new satellite WiFi service. The current charge is $16 for an all-day non-satellite pass.
4. American Airlines. Offers satellite based WiFi but we were unable to confirm its specific availability to/from Hawaii. Cost ranges from $12 for two hours to $19 for the full flight. WiFi is currently available on 80% of their fleet. Speed is 10mbps.
5. Delta Airlines. Delta has aggressively rolled out satellite based Wifi across its fleet. That includes flights to Hawaii. They are the first to complete a large fleet roll-out. The cost of a Delta global day pass covering trans-oceanic flights is $28. Speed is 15mbps.
6. United Airlines. The company indicates on their WiFi page that the price will vary and that over water satellite service is available on select aircraft. We do know that at least some of their flights to Hawaii offer WiFi. WiFi currently is offered on 85% of their fleet. Speed is 10mbps.
Are you ready to pay $15 to $28 for Wi-Fi on Hawaii Flights?
Please let us know your thoughts and read others comments on Hawaii flights WiFi below.