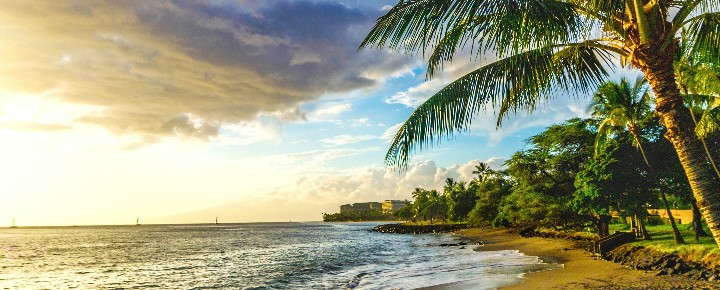 Yesterday Hawaii's governor approved the return of Kauai to Safe Travels effective April 5. Yet now, the table has turned, and Maui is intimating it may need to go in its own direction in terms of interisland travel.
Unifying rules for mainland and interisland travel is imperative to the return of visitors to the entire state. Travelers cannot be expected to adhere to different rules for each island, as you have been most clear about in thousands of comments.
The next important steps in the return of Hawaii travel are 1) acceptance of those vaccinated without additional testing requirements and 2) interisland travel without any restrictions. As you know, for those of us who live here and for Hawaii visitors, interisland travel is tantamount to our bus system. It is essential. Maui and the Big Island have required tests before arrival from another island, while Kauai has had its own rules. However, as it is now slated, it will have the same interisland requirements as Maui and the Big Island when the island returns to Safe Travels on April 5 unless something else changes, of course.
Maui now says it is not prepared for interisland travel without quarantine.
Lt. Gov. Josh Green, MD, has been vociferous in stating he wants restrictions lifted on interisland travel starting April 1. At present, only Honolulu does not require a negative COVID test within 72 hours of travel.
The mayors of Kauai, Big Island, and Oahu indicated concurrence this week that the time is now to eliminate interisland testing or quarantine requirements. And most importantly, it appears that the governor is ready to acquiesce on this issue.
But not so fast. Yesterday, Maui Mayor Michael Victorino said he is not yet prepared to drop Maui's interisland COVID test (or quarantine) requirement.
Ige held a phone meeting with the mayors yesterday to review the April 1 plan. The governor is looking for consensus from all islands to not get into another Kauai-style situation that arose last December when Kauai decided to no longer participate in the Safe Travels program.
Victorino said, "Our numbers do not indicate that we are ready to open up and drop the interisland quarantine. At this point, my answer is no." He said he would continue to review the numbers and reassess the situation in two to three weeks.
Maui's COVID positivity rate is the highest in Hawaii at about 2.5%, while the other islands are all at 1% or less.
Lt. Gov. and ER physician Green said that if Maui does not agree to the plan, the rest of the state might proceed without Maui. They could rejoin later, he said. We've seen from the Kauai experience just how poorly separate rules have played for Hawaii tourism.
Disclosure: We receive a small commission on purchases from some of the links on Beat of Hawaii. These links cost you nothing and provide income necessary to offer our website to you. Mahalo! Privacy Policy and Disclosures.