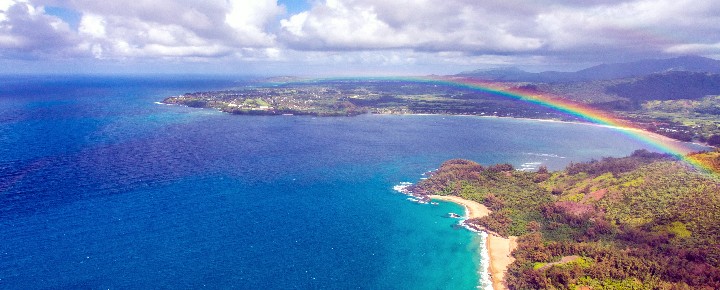 Time to try your luck again! Enter these four Hawaii sweepstakes today, and perhaps you'll be one of the lucky people vacationing in the islands on a future free Hawaii vacation. One Hawaii contest end in the next week, so don't delay.
Beat of Hawaii has no affiliation with any of these sweepstakes, including who wins. So have fun, and let us know if you're entering, and especially if you are the next lucky winner! It's happened before where one of our Beat of Hawaii readers had the winning entry.
As a reminder, read all the rules since each contest is quite different. Also, while some of these include other prizes, we have only listed the free Hawaii vacations.
How to enter. Click on the title of each sweepstake/contest below to visit contest sites and complete entry forms. No purchase is needed. Also, be sure to uncheck any applicable boxes if you don't want to receive other emails from contest sponsors.
Tip. Some readers have said they use a separate email address for entering to win a free trip to Hawaii. That way, they can avoid potential spam in their regular mailbox.
Win A Free Trip to Hawaii Sweepstakes as of November 1, 2021
Grand prize: Three eight-day trips to Hawaii, including airfare, accommodations, and meals.
Enter by: November 15, 2021.
Open to: Residents of the U.S. age of majority and over.
St. James Aloha Hawaiian Invitation
Grand prize: Four-day trip to Lanai, including airfare, accommodations and wellness retreat.
Enter by: Closing date not stated. Winner will be picked on December 18, 2021.
Open to: Residents of the U.S. age 18 and over.
Dollar Fight Club Hawaii Adventure Package
Grand prize: Two round-trip tickets to Hawaii, plus gift certificates.
Enter by: November 6, 2021.
Open to: Residents of the U.S., Canada, and other countries age 21 and over.
Grand prize: $10,000 cash. Enough for the Hawaii vacation of your dreams!.
Enter by: March 31, 2022.
Open to: Residents of the U.S.
Post updated November 1, 2021.
Disclosure: We receive a small commission on purchases from some of the links on Beat of Hawaii. These links cost you nothing and provide income necessary to offer our website to you. Mahalo! Privacy Policy and Disclosures.