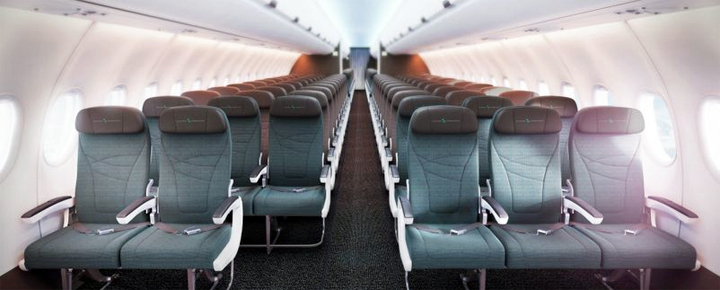 Our personal enjoyment has improved significantly on flights to Hawaii using these travel-worn tips:
1.  Water strategies. Bring an empty water bottle with you. We prefer either stainless steel or a new favorite – collapsible silicone reusable water bottles. Fill at the airport after clearing security and some airports like SeaTac have specific water fountains for this purpose. Once you are in Hawaii, there is no need to buy bottled water. What you get out of the tap will likely be far better, and won't contain any leached chemicals such as from plastic bottles.
2. For  Comfort:  a pillow and blanket. Carry both with you as likely the airline won't have them at all.  If they do, there may not be enough for every passenger. Your blanket could be germ-laden and it is likely to come with a $12 fee. You can opt for travel-specific products or simply bring what you have. Thin blankets work best for packing. Here's what we're using.
3.  New: Hand sanitizer wipes and liquid. We like to carry both and have recently done research on these.  For example, we used to carry Wet Ones until research indicated that Clorox to Go disinfecting wipes are significantly more effective when cleaning tray tables, arm rests and more. The small multi-pack sized wipes work great. They don't have to be in the separate quart bag with liquids. It also gives dirt someplace to rub off on.  The liquid alcohol gel on the other hand is far more environmentally and economically friendly for most uses and goes a lot further.
4.  Updated: power on board? Does your airline provide USB or AC ports for power? Check in advance as some do and some don't based on aircraft. Hawaiian Airlines provides USB power ports on all of their Airbus long haul aircraft and AC ports only for some seats. Alaska Airlines has both AC and USB. Don't forget to be sure you're fully charged for that 5+ hour trans-Pacific crossing. No power on board or what to do if your charger port isn't working. We carry a couple of portable chargers and they have been a lifesaver under various travel circumstances.
5.  New pens. You'll need at least one to complete the Hawaii state agricultural declaration form prior to arrival. Getting a pen from a flight attendant or another passenger is always a possibility. Here's the new space age travel pen that we use. They come in different shapes/sizes, don't leak, and even write under water.
6.  Food on board. One of Beat of Hawaii's most popular posts ever details how we handle food on airplanes. We basically just bring our own under virtually all circumstances. Given the options, that's generally the choice that works best for us. Your stomach will thank you. And in this we aren't alone. Famous chef Gordon Ramsay says he'll never eat airline food, period.
7.  Plastic Bags. While we are not the first ones to say this, these have saved us more times than we can recall.  Of recent note, bagging your reading material will keep it undamaged by folding and from water or other hazards. Bagging the electronics have saved those as well.
8. Download Books and Entertainment Apps. Just a reminder to have your e-books ready for the flight. Some airlines, like Alaska, offer free music and shows when you download their app before departure.
9. New Use for Barf Bag. We remove the adhesive backing and attach to the seat in front. Then fill with refuse as needed to keep our seat area cleaner.
Please share your on board travel tips with us.
Photo: Hawaiian Airlines new A321neo interior.