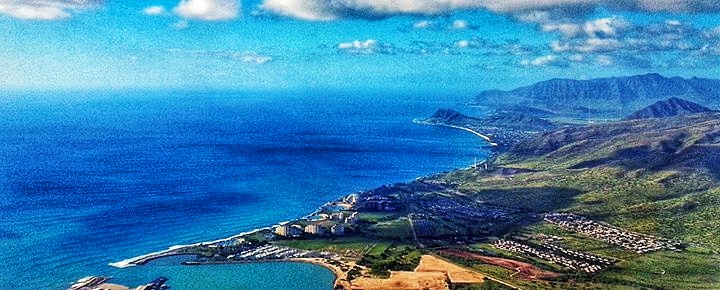 As Hawaii travel restrictions show signs of lifting on September 1, and before we fatigue further with the situation, many of you are eyeing a Hawaii vacation as soon as is practical. But when is that? And of course, it brings up issues and concerns that we're thinking of in terms of our own travels.
For now, air travel remains a somewhat riskier proposition than a road trip. That given how many people you will encounter at airports and safety on board.
One bright light is that air on planes is not a significant factor.
That is as a result of the HEPA filters used for circulating air. The CDC says, "Most viruses and other germs do not spread easily on flights because of how air circulates and is filtered on airplanes." That's good news since flights to Hawaii range from 5 to 10 hours domestically. 
Airlines are doing what they can in terms of at least temporarily spacing out passengers, universally requiring masks, providing sanitizing wipes, minimizing food and beverage service interactions, and revising boarding processes.
Alaska, Delta, Hawaiian, and Southwest all use electrostatic antimicrobial sprays to thoroughly disinfect planes between Hawaii flights while American says they do so every seven days. (Sorry for the inadvertent earlier omission of Alaska in the list).
When it comes to the plane itself and touch-surfaces, while the latest news says it isn't the greatest concern, we are still using sanitizing wipes for things like restrooms, overhead bins, armrests, and tray tables. We've done that for years and years, and that hasn't changed. Perhaps that's one of the reasons we haven't gotten sick on planes. Who knows?
What are the potential areas of concern with flights to Hawaii?
• The closer you are to people and the longer the duration of time, the higher the risk.
• Add to that the issue that you are mixing people from high and low-risk areas on one plane.
• Any time all parties are not wearing masks presents additional risk. That's the case when eating or drinking obviously. 
Most experts are saying that it is the airport experience that may be more dangerous than the airplane itself.
Photos we see show people congregating too closely still at airport check-in counters and elsewhere. Then what about at TSA, Starbucks, restrooms, etc.
"Airports have constant traffic going through them with travelers coming to and from various locations around the globe," according to Neil Brown, M.D., emergency medicine physician. "We cannot be sure everyone is using the same precautions as we are, nor if they have been advised to."
Some airports are trying to help minimize interaction between passengers. At Seattle, as an example, many seats at gates have been removed.
As with the airlines, airports are rolling out brand plans to emphasize their commitment to cleanliness and safety. Check your local airport websites to see what they are doing. If you're flying from Las Vegas, for example, you'll find the first vending machine filled with personal protective equipment, as part of a campaign called "LAS All In."
It's always a good idea to pack your own food. Now, you'll also avoid potentially crowded lines to buy food. But keep in mind that TSA will require food packed in carry-on bags to be removed for scanning.
What can you do to minimize your risk on flights to Hawaii?
1. Pick nonstop Hawaii flights whenever possible.
2. Try to choose seats carefully. Some airlines are still blocking middle-seats while others are not. Since that's fast-changing, check first.
3. Avoid full flights if possible. American Airlines said, for example, it will notify passengers at check-in when flights are crowded and provide the opportunity to switch to flights with more empty seats.
4. Bring your own sanitizing wipes to clean everything you touch.
5. Consider that mucus membranes in the nose dry out and become more disease susceptible in the super-dry environment on planes. Jeff has for years lubricated his nose with jojoba oil on Hawaii flights.
What's your take on when it will be safe to travel to Hawaii? Also, what will you do to make the experience safer?
Disclosure: We receive a small commission on purchases from some of the links on Beat of Hawaii. These links cost you nothing and provide income necessary to offer our website to you. Mahalo! Privacy Policy and Disclosures.