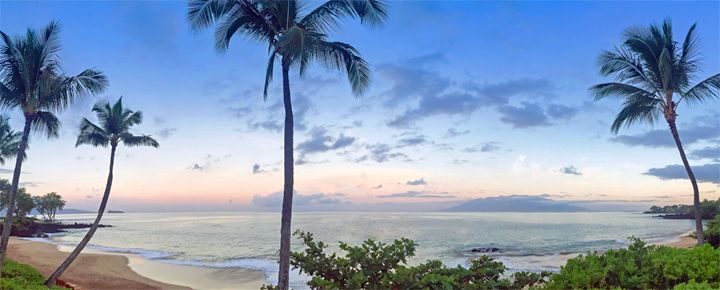 When picking the best Hawaiian island for your trip it's just hard to go wrong. It all comes down to expectations and having some understanding in advance of the unique qualities of each island. But that having been said, we've seen visitors who weren't entirely happy with their choice either.
Which is the Best Hawaii Island to Visit?
Oahu: the choice for travelers looking for beaches, activities, value and choice, nightlife and a city experience.
Hawaii's only real city is an eclectic blend of cultures, nature and activities. You'll often find the best deals on airfares (but not always), with the largest range of accommodations and prices. It's the island where 80% of our state's population live. You'll have an endless supply of things to do which includes excellent shopping, major museums, unlimited dining and good entertainment. Oahu is home to renowned Waikiki Beach, great surfing for all levels, snorkeling at Hanauma Bay and historic Pearl Harbor. For a more laid back lifestyle, drive to the other side the island where a more rural environment exists. While Waikiki previously offered the greatest choice in cheap Hawaii hotels, those are becoming harder to find.
Beat of Hawaii Recommends – Kaimuki neighborhood for shopping and dining, touring the Doris Duke "Shangrila" Estate, Sans Souci Beach at the Diamond Head side of Waikiki, the white sands of Waimanalo Beach and Iolani Palace for a history of the Hawaiian monarchy.
Maui: a good mix of rural and city with spectacular beaches, an interesting blend of action and relaxation, and tremendous variety in all regards. 
The second most populated island has something for everyone, which often makes it a great pick for multi-generational families with children. Famous resort locations along South Maui and West Maui include Kapalua, Kaanapali, and Wailea among others. These also feature some of the islands most beautiful beaches with views to neighboring islands of Lanai and Molokai. To escape the crowds, head upcountry including amazing Haleakala National Park or east to beautifully remote Hana. Some of the best cheap flights to Hawaii are found between the west coast and Maui. These are at times cheaper than flying to Honolulu. Nightlife, resorts, white, black and red sand beaches, Maui has it all.
Beat of Hawaii Recommends – Makena Beach as well as Wailea Beach (and in fact all of the south Maui beaches). Also the circle drive of West Maui.
Big Island: larger than all of the other Hawaiian Islands combined, with a unique landscape sculpted by ongoing volcanic action.
Big Island is vast, diverse and magical. You'll need some time to drive around and experience all it has to offer. Highlights of the Big Island include Volcanoes National Park, Kona town, renowned resorts of the Kahala Coast, and coffee plantations in the Kona and Kau areas. Also beautiful waterfalls including Rainbow falls, ancient Hawaii fish ponds, and charming Hilo town.
Beat of Hawaii Recommends – the eerie, historic Mookini Heiau, Hapuna Beach, art tour at the iconic Mauna Kea Resort and Hilo Farmer's Market. Also visiting Volcanoes National Park.
Kauai: iconic tropical scenery, rural charm, resorts and great beaches.
Kauai still retains much of its rustic charm of yesteryear, with natural wonders that include North Shore Kauai and magnificent Hanalei Bay, Kokee and Waimea Canyon State Parks, and South Shore Kauai and its beautiful resorts along Poipu Beach. This is a perfect place for anyone who loves the outdoors and hiking.
Beat of Hawaii Recommends: Mahaulepu coastal walk starting at Shipwreck Beach, biking the Kauai Path from Kapaa to Donkey Beach and Sunset Tour of the Allerton Estate at the National Tropical Botanical Gardens (NTBG). Stay tuned for NTBG update coming next.
Lanai: two world-class resorts and golf. | Molokai is a return to Hawaii of the past.
Both of these islands are a step back in time. Molokai highlights include a visit to the historic Kalaupapa leprosy settlement, incredible beaches, and the Coffees of Hawaii Molokai plantation. Neither island has mainland direct flights so you'll pay somewhat more for the quiet life. Lanai is continuing to evolve with new owner Larry Ellison is at the helm.
Beat of Hawaii Recommends: Kalele Bookstore in Kaunakakai Molokai. 
Still not sure where to go?
A go to source for Hawaii destination information is the Hawaii Revealed series of guidebooks, both online and in print.
Lastly for the first time visitor who would like to visit multiple islands, read our better-than-expected review of the all-Hawaii NCL Pride of America cruise.