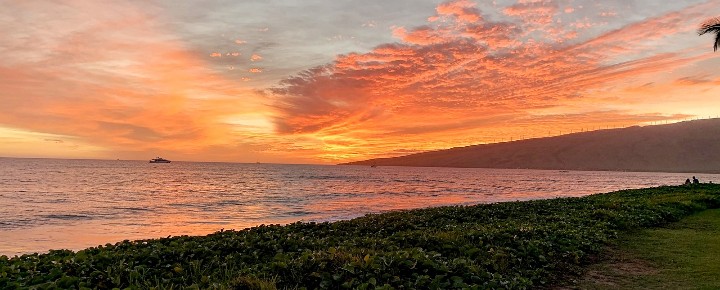 The state of Hawaii apparently isn't done with Safe Travels, even as the sun has set on the program. The program that cost the state an estimated $37 million, plus at least $27 million more for cameras that weren't technically included. Safe Travels was mothballed last month when Hawaii no longer required proof of Covid vaccination or testing. Some legislators question whether the cost estimate is accurate and have suggested it was nearly double that.
Hawaii Adjutant General Kenneth S. Hara estimated the cost for Safe Travels. He was the incident commander of Hawaii's Covid response. While originally planned to cost $1 M per month, costs escalated to more than $3 M per month, before Safe Travels' demise. Hara said, "I think it was a huge success… Hawaii had the lowest death rate and the second lowest infection rate."
What were the Safe Travels components and where did the money go?
The Safe Travels program consisted of both a web portal as well as expensive thermal/face-recognition cameras installed at all of Hawaii's airports to detect ill passengers. Hawaii's HTA said that the Safe Travels website could be used to provide educational information to visitors as well as any emergency notifications. It could also be repurposed for use in completing state agriculture forms, making reservations for Hawaii public venues, and even for booking third party activities.
The escalation in costs was largely associated with the increase in travelers. While initially there were 80 screeners, Hara said it went to more than 500 subsequently.  Costs were associated with components including the digital platform, airport screening, digital screening devices, PPE, private screening companies, testing, and ambulance services, call centers, and ongoing improvements.
Thermal scanning and face recognition to be retained in Hawaii airports.
State Senator Glenn Wakai said it was "a ridicululous idea" when asked about the removal of the already implemented airport cameras and thermal screening.
Could Safe Travels be repurposed for national use?
Hawaii's Governor Ige is inventive and thinks that Safe Travels should be promoted to national use in some way. He said, "they should establish some process for health emergencies," in speaking about its use across the country.
American Rescue Plan money was used.
Safe Travels as well as the facial recognition and thermal screen equipment were paid through federal dollars associated with the American Rescue Plan Act. What isn't clear is exactly how much of that federal money was used or may still be left that could avoid spending state money that comes from taxes.
Only 1% of Hawaii Covid cases were mainland travelers.
The state has reported that just 4% of total Covid cases were travel-related, while just 1% of the cases were associated with out-of-state travelers. The great majority of cases were community spread.
Disclosure: We receive a small commission on purchases from some of the links on Beat of Hawaii. These links cost you nothing and provide income necessary to offer our website to you. Mahalo! Privacy Policy and Disclosures.